Armed Forces rejuvenate with yoga at India's heartland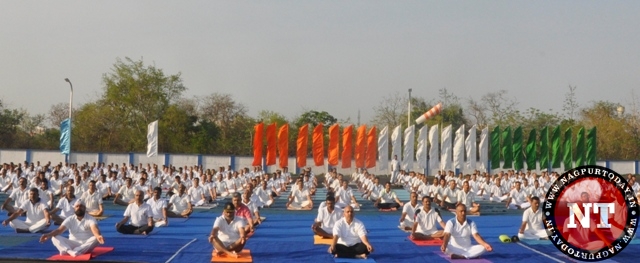 Nagpur: Armed Forces posted at centre point of India that is Nagpur are enthusiastically participating in the International Yoga Day. A number of special Yoga sessions are being held for the past few days as a build-up to the day cherishing India's great contribution to human health world over. Personnel and families have made Yoga a part of their daily routine. Personnel from Army, Navy, Air Force and NCC are taught Yoga during their training and it is the ground training and physical instructors who help conduct Yoga sessions.
From time to time Yoga teachers from various institutions as well as Ex-servicemen with passion for Yoga are invited to conduct such sessions. Late Col Pratap Jog had conducted a number Yoga sessions at military formations all over the country. Padmini Jog who use to accompany him continues to champion the cause at various Government Establishments, Schools and Colleges with aplomb.