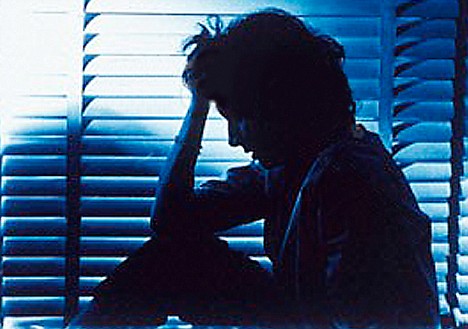 Nagpur News : I came across a person who was blamed by his family and relatives that his anger was real bad and he could lose everything in his life because of his anger. The person was a participant in one of the workshop I recently attended. Well, we were partners so he discussed his issues with me. He was brought up in a joint family, his parents loved him like anything but also physically abused him (i.e. thrashing him with belt, stick etc). His family environment changed when he moved from one city to another and at one point of time the family fights had put a very bad impact on him as his paternal uncle and aunts were married and were fighting for ancestral property and money. The family had been separated but they were all living in the same building in their own flats.
 Cutting the long story short, this partner of mine said his anger was crazy and mad, he would bang his head, hands, legs on walls; would shout at the top of his voice; would hurt people with his harsh words (whom he never meant to) and after the anger fit he would feel guilty, would repent for what had happened and would cry as if he had lost everything. He would be lonely; he would not know what to do, not liking anything and such similar emotions for some period of time, almost 8 long years. I was not surprised to hear him, but guess what surprised both of us was "His anger had some other reason behind it and it was actually to do with being MANIC & DEPRESSED".
Now most of us are unaware about the Psychological Illnesses (otherwise known as Mental Illnesses) and we tag the person using common words without giving him the right treatment or healing. Mental Illnesses do not mean that a person is MAD and he needs to be in a Mental Hospital. It's just to do with patterns of behavioral or psychological symptoms that impact multiple areas of life.
What is Mental Illness?
Mental illness is any disease or condition that influences the way a person thinks, feels, behaves, and/or relates to others and to his or her surroundings. According to Government of India "Mental illness means a person who is in need of treatment by reason of any mental disorder other than mental retardation (Mental Health Act, 1987)". However, in the amendments to mental health, MH Act 1987, mental illness is defined as "Mental illness for the purpose of this Act, means a disorder of mood, thought, perception, orientation or memory which causes significant distress to a person or impairs a person's behavior, judgment and ability to recognize reality or impairs the person's ability to meet the demands of normal life, with the abuse of alcohol and drugs, but excludes mental retardation".
Mental illnesses affect how we:
Think – such as our ability to concentrate, think logically, and maintain hope;
Feel – such as our energy levels, irritability, and sense of pleasure;
Behave – such as our sleep, appetite, or how we relate to others;
Having a mental illness can be difficult for the person and difficult for the family, but it's not something to be ashamed of. A disease of the mind is like a disease of the body. Although the symptoms of mental illness can range from mild to severe and are different depending on the type of mental illness but the good news is there are treatments available for Mental Illnesses.
Types of Mental Illnesses:
The following are the most common Mental Illness:
v Anxiety Disorder – Generalized Anxiety Disorder, Phobias & Panic disorder, Obsessive Compulsive Disorder, Post-Traumatic Stress Disorder.
v Attention Deficit/Hyperactivity Disorder (ADD/ADHD).
v Autism Spectrum Disorder.
v Borderline Personality Disorder.
v Dissociative Disorder.
v Schizoaffective Disorders.
v Concurrent Disorder and Dual Diagnosis.
v Dementia,
v Eating Disorders – Anorexia Nervosa, Bulimia Nervosa, Binge Eating.
v Mood Disorders – Depression, Bipolar Disorder, Seasonal Affective Disorder (SAD),
v Personality Disorder.
v Schizophrenia.
Artice by : Aliakbar Shabbir
(Integrative Health Coach)
www.energysense.in
*References for the article can be obtained from the writer.