Some officials were shunted to such places where no posts of their rank exist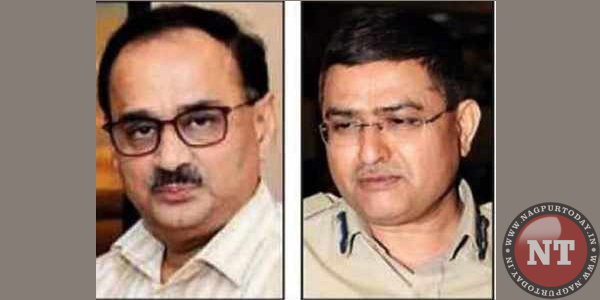 Nagpur: The tussle between CBI Director Alok Verma and Special Director Rakesh Asthana has led to a massive shake up within the investigation agency. While both Verma and Asthana have been sent on leave and divested of their powers, the officials shunted out were said to part of Verma's team investigating the corruption charges against Asthana.
The bitter feud between the two topmost officials of the premier investigation agency has dented the image of CBI and also raised question marks over its autonomy. Those officials transferred in haste were in the rank of DIG, SP and DSP. Interestingly, most of the officials transferred were part of Verma's team probing charges against Asthana. Some of the officials were shunted to such places where no posts of their rank existed. For example, DIG level officer Manish Kumar Sinha was transferred to Nagpur where no post of DIG exists. In Nagpur, the top post is that of SP level.
So, could it be assumed that the mass transfers of these officials a punishment? Ranking of officials in police and administrative service holds significance. The government usually effects such transfers deliberately with ulterior motives. The police and IPS officials are very ambitious over their postings. Now, the pertinent question is: Are these officials meted out punishment?
The former Finance Minister and BJP leader Yashwant Sinha, during his press conference in Nagpur on Wednesday, has termed the transfer of AK Bassi, DSP, CBI ACIII, who was investigating the Asthana case, to Andaman and Nicobar as punishment. Therefore, is the charges of Sinha correct, is the question mark. CBI works under Ministry of Personnel and the Ministry is in direct control of the Prime Minister.
Appointments Committee of the Cabinet appointed Joint Direct M Nageshwar Rao as the interim director of the CBI till investigations conclude in the allegations made by the top two CBI officials against each other.
The transfers:
While AK Bassi, DSP, CBI ACIII was transferred to Port Blair, Manish Kumar Sinha, DIG, AC-III was transferred to Nagpur. Anish Prasad, DIG Special Unit transferred to Administration Department, AK Sharma, Joint Director Policy was transferred to MDMA Unit and SS Gurm, Additional SP AC-III was transferred to Jabalpur.