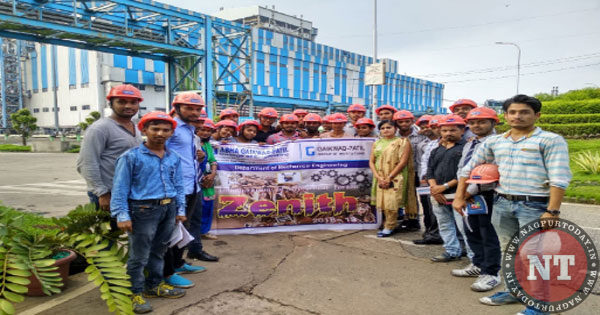 Nagpur: Recently the students of 7 th semester Mechanical Engineering Department of Abha Gaikwad- Patil College of Engineering visited Vidharbha Industries power Limited a fully owned subsidiary of Reliance power limited owns and each operating 600 MW thermal power project of 2x300MW units in Butibori of Nagpur at Five star MIDC Area under their industrial visit program.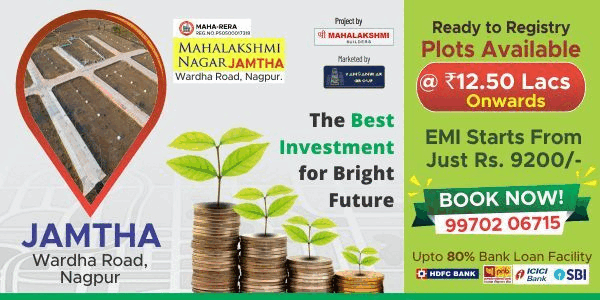 During the visit students explored latest trends in power generation technology with physically watching and understand the important components required for power plant as well as to understand the power transmission and distribution to the national grid.
Students were welcomed by the Ms.Shilpi Gupta from Personnel department of Reliance Power Plant. She greeted all of us and gave us instructions before visiting the power plant. She also had given oral explanation about the Overall importance of power in industry sector and the company's overall growth and future plan. This makes the students to know about the company.
Senior electrical engineer's of Reliance power also gave information regarding motor drive and the automation technology and capacity of boiler. They also visited and seen the various accessories and mountings used in boilers. Here the students gained the knowledge about the capacity of the boiler system. The Boilers type for different capacity of the power plant. Students were thankful to the company and college to make such a great experience of the learning about the thermal power plant.
Students gave credit of their successful industrial visit to Chairman of Gaikwad-Patil Group Dr. Mohan Gaikwad-Patil, their principal Dr.Prashant S.Kadu and Vice Principal Prof. Pragati Patil, department head Prof.Ritesh Banpurkar,visit In charge Prof. R.R.Gandhe and Prof.Dipali Bhoyer for giving an opportunity to go for an industrial visit and solved their quarries about the power generation. They sincerely acknowledge Ms.Shilpi Gupta and, Mr.Gorakshan Aghav and Mr.Pradhan for their entire support during visit.