The Apna Bhandar was found selling dozens of fake products in the name of P&G brands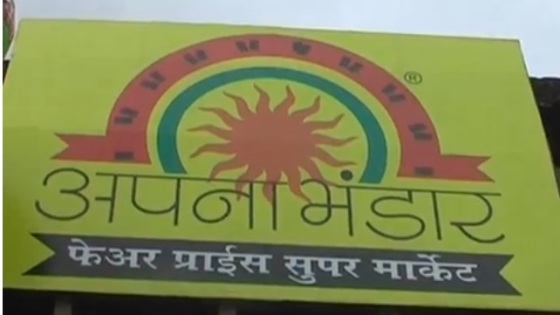 Nagpur News: The breaking of the sensational and the development news of far reaching consequences that the Nagpur police and noted multi-national company the Procter and Gamble (P&G) authorities had jointly raided the Apna Bhandar situated at Mahajan Market, Sitabuldi in Nagpur was taken seriously by the citizens. The raid was the outcome of the fake products the Apna Bhandar was selling them in the name of real Procter and Gamble brand products. In the new development, the police have arrested two persons in this connection.
In the case number 41/55, the police have arrested the owner and the manager  Tarun Bhartia (50) and Deepak Jaiswani respectively under Sections 63, 65 of Copyright Act and under Sections 103, 105 of Trademarks Act. Both were produced in the court which granted bail to both Tarun Bhartia and Deepak Jaiswani. They were released immediately by police as a result of the bail.
The joint raid was the culmination of several complaints from consumers of being cheated and looted by the Apna Bhandar by dealing in fake products with the brand names of the Procter and Gamble Company. The multinational Company P&G deals with many branded products like Ambi Pur car perfume, Ariel cloth cleaning powder, Duracell batteries, Gillette shaving blades and shaving cream, Head & Shoulders shampoo, Olay face cream, Oral-B toothbrush, Pampers, Pantene shampoo, Tide powder for cleansing utensils, Vicks, Whisper, and other products in India.
The police and the vigilance team of P&G have seized 132 various fake P&G products worth Rs 41,786. Now, police have been investigating in the direction of the place and the necessary machineries required to make the fake products, who was or were supplying the fake products, the local or outside connection with the dubious business, any other place of business where the fake products are being sold and the likes.
Read More: http://nagpurtoday.in/shocking-deal-apna-bazaar-found-selling-fake-products-in-the-name-p-owners-manager-store-keeper-held/