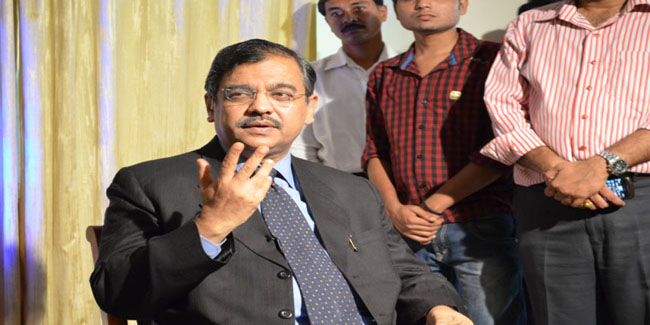 Nagpur News": The Supreme Court's sentence to Sanjay Dutt may not have gone down well with scores of his fans across the nation, and larger section of people would be advocating mercy for him, but the law preachers have altogether different say in this regard. This was evident from the views of public prosecutor Ujjwal Nikam who said that the leniency observed to provide relief to Sanjay Dutt would send out wrong message to the society.
Nikam who led the 1993 Mumbai serial blasts case in the TADA court, said in Nagpur on Friday said that only the President or Governor has the right to provide any relief in the sentence.
Commenting on the Sanjay's portraying of vivid characters on big screen, Nikam commented that if he has played Gandhi in one film then he had also acted as Khalnayak in the other.
Nikam was of the view that any person held guilty should be sentenced and any restrictions to the process would fuel the beginning of wrong tradition which would not be good for system.