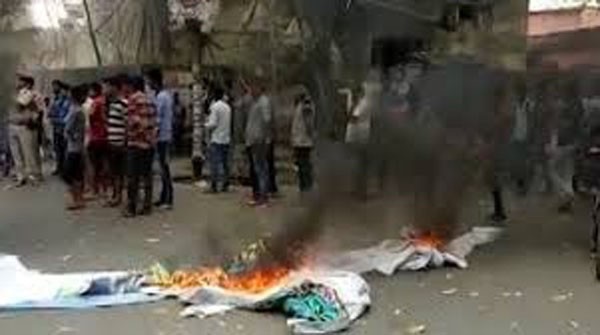 Bhopal: The 'Bharat Bandh' called by some groups opposed to the caste-based reservations evoked a partial response in Madhya Pradesh today, with some shops remaining closed in Bhopal during the morning hours. The schools in the state capital remained open even as some of them suspended their bus services, sources said.
The authorities had announced yesterday a daytime curfew clamp in Morena and Bhind, besides enforcing prohibitory orders under section 144 of the Criminal Procedure Code (CrPC) in Gwalior, Bhopal, Sagar and some other sensitive towns of the state to avoid any untoward incidents.
"We are monitoring the situation. There has been no impact of the alleged bandh so far. The state police is also keeping a watch on the social media," Madhya Pradesh Home Minister Bhupendra Singh told reporters.
The security arrangements across the state have been beefed up in the wake of a shutdown call reportedly given by the groups opposed to caste-based reservations.
The officials said the call for the bandh was given on social media and no organisation had come forward so far to claim responsibility for it. The internet services too have been blocked in the Gwalior-Chambal region to prevent rumour-mongering.