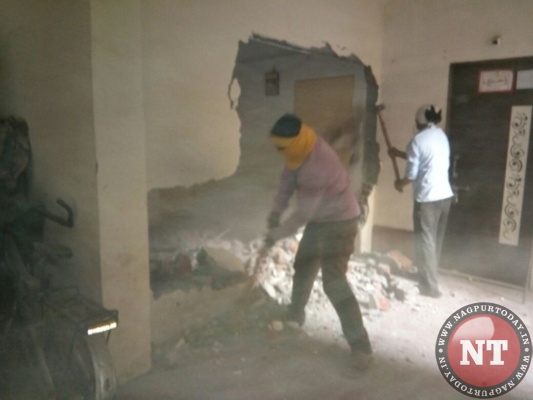 Nagpur: The Enforcement Department of Nagpur Municipal Corporation on Monday undertook anti-encroachment drive in various zones. A building and encroachments on footpaths were removed during the drive.
In Satranjipura Zone 7, a building constructed in 200 sq ft parking slot at Maskasath by Tarmal Builders and Contractors of Mustafa Kamruddin Lakri was razed. The contractor was issued notice on 19.11.2013 to demolish the illegal structure on his own but the notice was ignored. Hence the construction was demolished on Monday.
In Mahal Zone 6, the hardware traders had dumped sand and other material on roadsides from Mahal area to Daga Hospital. The dumping was causing hurdles to smooth traffic. The sand and other material were seized by the NMC squad.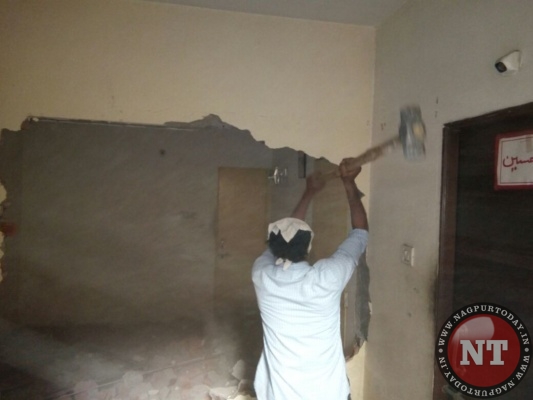 In Dharampeth Zone 2, the NMC squad, with the help of Traffic Police, removed encroachments on footpaths from Meetha Neem Dargah to Maharajbagh Road and from Patrakar Sahnivas to Vasantrao Naik Slums.
Similarly, encroachments on footpaths from Manish Nagar to Beltarodi to Shatabdi Square were removed and truck load of material seized.
The drive was carried out under the directives and guidance of Assistant Commissioner Ashok Patil, Enforcement Inspector Sanjay Kamble by teams of Nitin Manthanwar, Jamshed Ali, and Vishal Dhole with the help of police personnel.