Nagpur News: Mohammad Amin and Faisal of Ansar Club took sole lead by scoring 2-2 goals each in the Meghe Senior Division 2013-2014 league, organized by Nagpur District Football Association (NDFA), on Saturday. Ansar Club made a clean sweep of Eleven Star Rajak Sporting with a margin of 11-1 in a one-sided and dull match of Meghe Senior Division Football Tournament.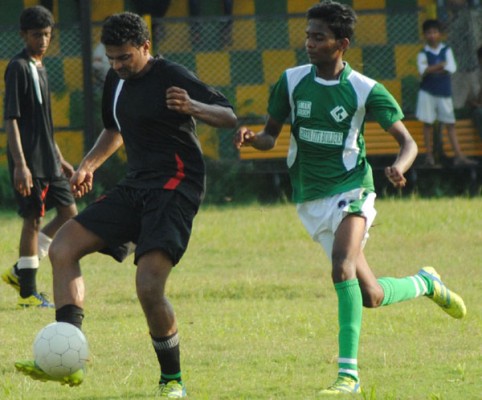 Ansar Club scored 11 goals and scorers were;
(Mohd Imran on 7th min
Mohd. Javed on 10th min
Mohd. Amin on 29th & 60th min
Mohd. Faisal on 45th & 83rd min
Wasi Akhtar on 52nd min
Shahbaz Ansari on 53rd min
Tarique Ansari on 66th min
Ataur Rahman on 80th min
Faizal Naved 89th min ) by beating Rajak Sporting 1
(Anil Kanojiya on 70th min)
No cards
Tomorrow's schedule SRPF v/s Gondwana Club on Motibagh ground at 3.00 pm.