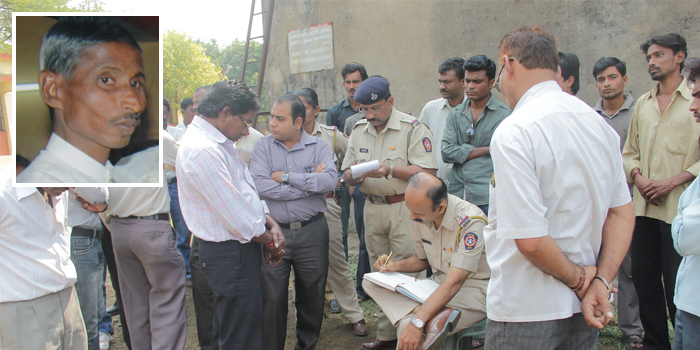 Nagpur News:
Nagpur City Police is having a hard time dealing with ever increasing crime rates in the city. The police did not even heave a sigh of relief with yesterday's murder case when another murder was awaiting their attention on Thursday morning. MIDC police were on their toes when news of murder of a security guard reached the police station.
Police said, dead body of a security guard was found inside one of the godowns of Food Corporation of India (FCI) on Thursday morning. Identified as Madhukarrao Rane (50), the deceased was a resident of Rajgruha Nagar. He was in night shift on Wednesday.
Police said, a worker at FCI discovered Madhukarrao's body lying in the pool of blood when he opened the godown. He immediately informed MIDC police and other officials about the incidence. Police found many marks of sharp weapons on the body of Madhukarrao. Police performed panchanama and sent the body for post-mortem to Government Medical College and Hospital.
With the basic information, Police are estimating the time of death somewhere between midnight and wee hours.
Madhukarrao lived with his wife and two daughters.
Reason behind this brutal murder could not be ascertained till filling of the report. Police registered an offence under Section 302 of the IPC. Till now, no arrest has been made in the case.