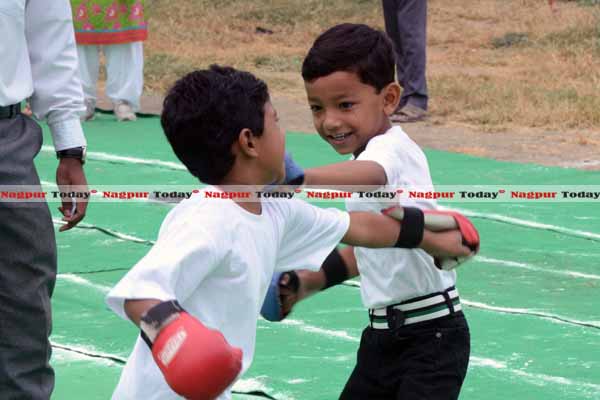 Nagpur News: The Green Heaven Kids conducted its 3rd Annual Sports meet recently which turned out be a grand success with kids enjoying every moment of every event.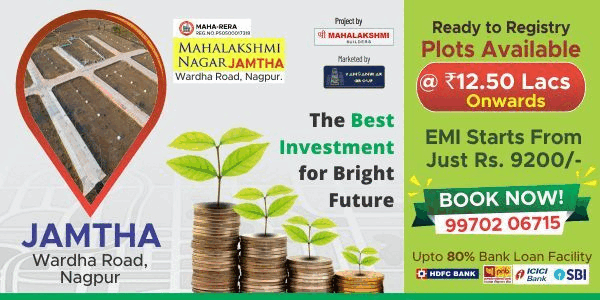 The event started with lighting of the traditional lamp by the chief guest Flying Officer Shivali Deshpande and other dignitaries. The President of Jaidurga Bahuuddheshiya Jankalyan Sansta and the Director of Green Heaven Kids Kavita Sharma, Secretary Anil Sharma, Asha Sharma, Narmadadevi Sharma,  an inspiring figure of all the Green Heaven Institutions, Director Raju Sundar, Green Heaven Institute of Management and Research,  Vinaya Ransingh, Principal of Green Heaven College of Education, Aboli Bidkar, Principal of Green Heaven Kids  were present on the occasion.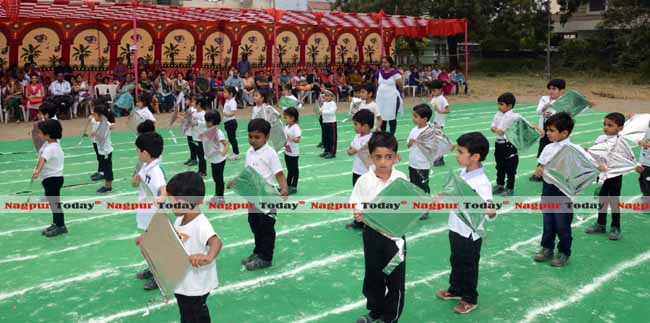 The Sports Meet was declared open by the Chief Guest and all the kids presented school song with enthusiasm. Students  of KG I performed a wonderful drill with kites.
The attraction of the event was taekwondo performance given by the kids. All the events conducted were unique with "Off to School", "Holding the Baby", "Hitting the Ball, "Doll Race", "Hurdle Race", "Frog Jump", "Serving the Guest", "Fruits and Vegetables Race", "Sack Race, "Balancing the Ball" drawing huge applause from the audience.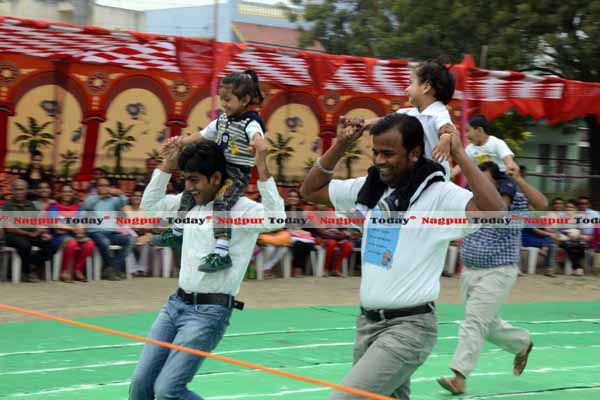 All the students and parents  participated  and enjoyed the events with excitement, fun and enthusiasm. An inspiring speech was given to the students and audience by the chief guest Flying Officer Shivali Deshpande wherein she exhorted everyone to inculcate spirit of patriotism in their young ones' mind and.
Prizes were distributed for all the winners. Vote of thanks was proposed by  Sridevi Raghukumar which was followed by National Anthem. C.N Deepthi anchored the programme with aplomb.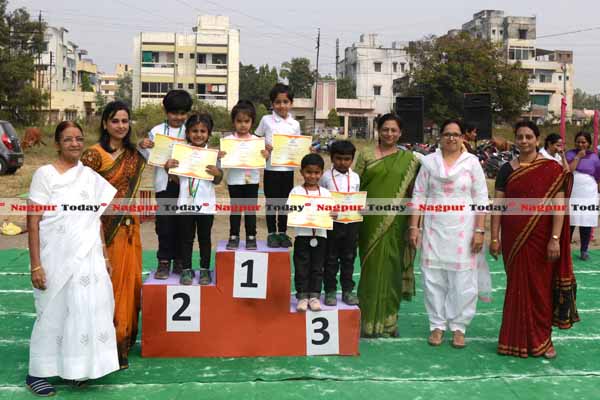 The programme was a grand success as Green Heaven Kids, team members including Principal Aboli Bidkar, Sangita Pande, Nandini Benerjee,  Snehal Deshpande,  Sridevi Raghukumar, Rupali Metangale, Prasanna Nanduri and
C.N. Deepthi, Rupali and Rohit (Taekwondo Instructors) worked hard.