Anjali Damania's poll campaign hots up with rise in temperature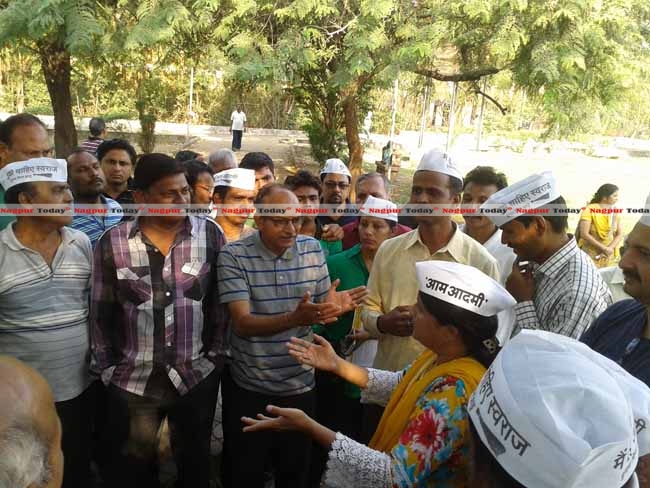 Nagpur News: As the Sun is showing its hot fury in full swing and Nagpurians are resorting to all sorts of summer props like scarves, goggles to avoid this scorching heat, the enthusiasm of AAP workers is also  increasing day by day. They are moving from house to house and lane to lane for public contact and getting support for their leader, Anjali Damania.
In south Nagpur Anjali Damania along with the party workers paid visit to various localities from Sidheshwar Sabhagruh to Savitribai Fule nagar, Juna Babhulkheda, Chandramani nagar etc. She seems to be getting successful in establishing her rapport in known and unknown people of the areas. She feels that the people's response is her real success during the campaign. Along with Anjali Damania's campaigns, AAP's Ramtek candidate, Pratap Goswami has also initiated his poll campaigning in the form of long walks. He established contact with people in market areas of Kamptee and busy roads for getting people's support.
For today's bike campaign at 4 pm it seems even the rain gods were happy and blessed the supporters with their bounty.
The information is provided by Prajkta Atul of AAP.