City veterinary Dr Rutuja Jugare killed in car accident on way to Goa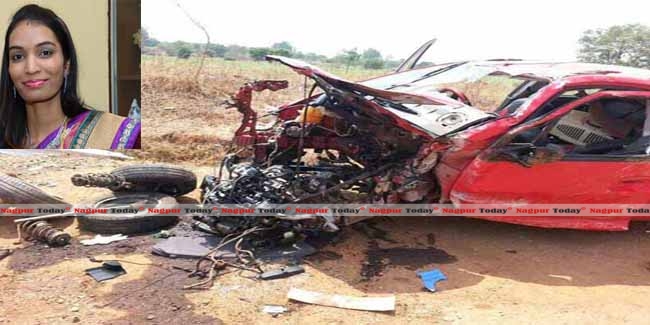 Nagpur News.
A couple from the city suffered a car accident on their way to Goa, in which the wife died leaving her husband in a state of shock. Abhijeet sustained multiple fractures while one of his friends who was also travelling along with them was reported to be critical. The deceased Dr Rutuja Jugare was the veterinary surgeon in Nagpur while the husband Abhijeet runs pet shop at Gokulpeth here. Both got married recently. The two along with a friend and three pet dogs were heading towards Goa on Saturday in their car (MH 31- EA 7437) to participate in a dog show being held in the beach city.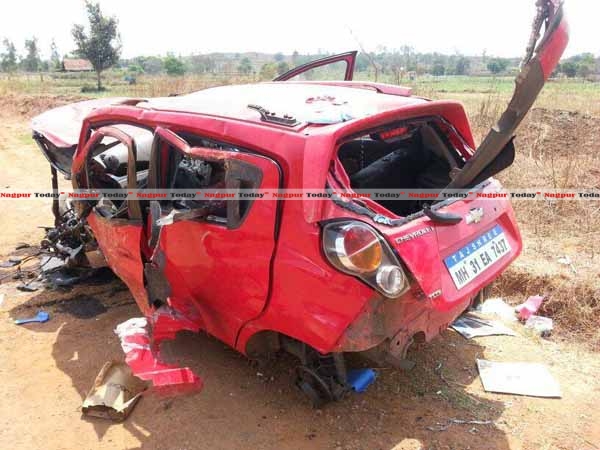 Sources informed that a little before Goa, somewhere near Belgaum, their car hit the railing of the flyover they were crossing. Abhijeet lost control over the vehicle which fell down from the flyover. The car was so badly mangled that police personnel had to use electric cutters to cut through the metal and pull out the bodies.
Rutuja died on the spot. Abhijeet who has been admitted to the hospital was not told about his wife's death so far. All the three dogs that were to take part in the dog show too died on the spot.
The family members had brought the body of Rutuja and the final rites were performed in a city crematorium on Monday.