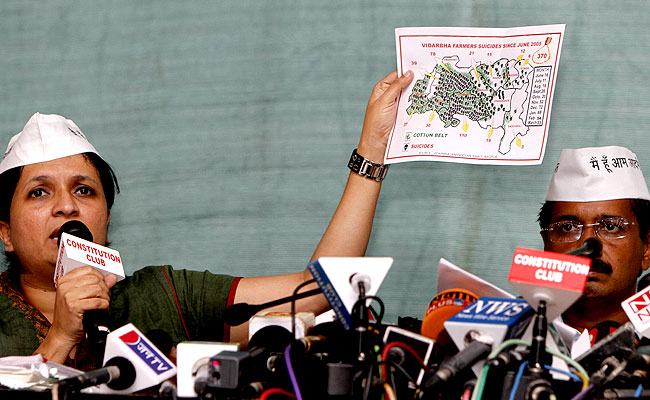 Nagpur News:
As Aam Aadmi Party's popularity surges ahead of Lok Sabha elections, some senior party leaders tipped to contest elections have decided to concentrate on the party's strategies rather than plunging into electoral battle.
Party leaders Yogendra Yadav and Anjali Damania said they would prefer to work for the party rather than contest elections.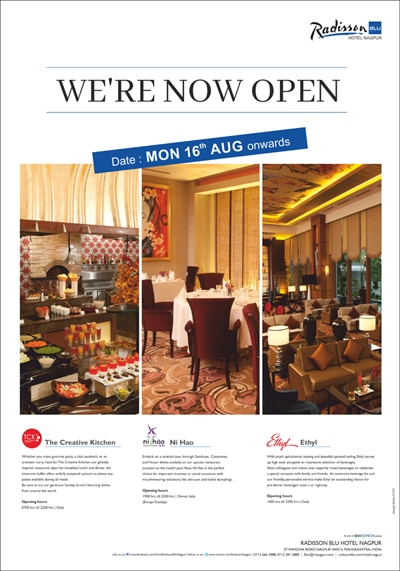 The party's Maharashtra unit convener Anjali Damania, who was tipped to contest elections against former BJP president Nitin Gadkari from Nagpur, has declined to enter the fray on the ground that she wants to concentrate on party activities.
"There was an opinion in the party that Arvind (Kejriwal) contested against Sheila (Dixit), Kumar Vishwas will contest against Rahul (Gandhi), so even I should contest against (Nitin) Gadkari.
"But if I contest elections, then it will be difficult to concentrate on party affairs. So, I have decided not to contest elections," Damania, who had alleged irregularities in the affairs of Gadkari's Purti Group, told PTI.
Senior party leader and member of AAP national executive committee, Yogendra Yadav, seems to be keeping his option open. Sources in the party said he could contest from Haryana.
"I would like to contest elections but then I am a member of the committee that looks into the elections.
"Since ours is a new party, everything related to the general election has to be done by the committee. If my contesting election is going to hamper the work, then I might not contest elections," Yadav said.
However, no formal announcements have been made but Vishwas is likely to contest against Rahul Gandhi in Amethi.
In Mumbai, another leader from Maharashtra Mayank Gandhi is likely to contest from Northwest Mumbai, a Lok Sabha seat currently represented by former union minister and AICC General Secretary Gurudas Kamat.