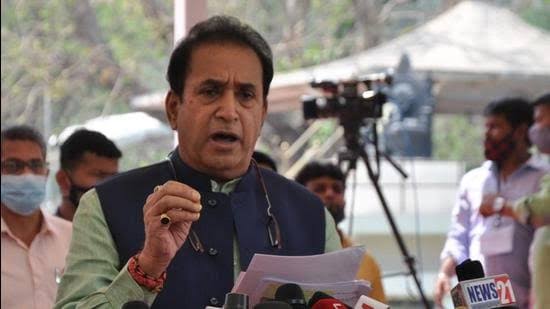 Mumbai: The Bombay High Court on Thursday dismissed a petition filed by the State of Maharashtra to quash/ two paragraphs from CBI's corruption FIR against former Home Minister Anil Deshmukh and unknown others on a petition filed by the Maharashtra Government.
A division bench of Justices SS Shinde and NJ Jamadar pronounced the verdict.
"The investigating agency can legitimately investigate the transfers and posting connected to Mr Anil Deshmukh and his associates, keeping in view the observation made in the Division Bench", the bench said
The State argued that the two paragraphs of the FIR were not mandated to be investigated as per April 5, 2021, Bombay High Court order and doing so without the State's consent was a flagrant violation of the law and an attempt "destabilise the present government in Maharashtra."
The CBI had registered an FIR on April 21, after the Bombay HC directed the agency to conduct a Preliminary Enquiry into theRs. 100 crore corruption allegations against Deshmukh levelled by former Mumbai Police Commissioner Param Bir Singh in his letter to the Chief Minister on March 20, 2021.