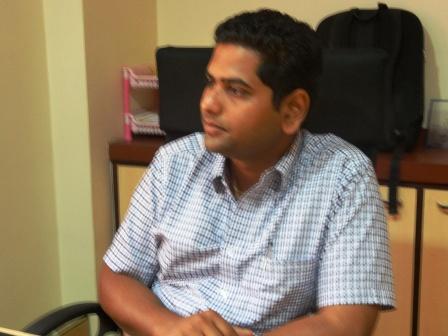 Nagpur Today Youth Icon-  Recently we had interviewed Aniket Jha who is a businessman as well as a chairman of a Organization named Youth Vibes..lets have a look…
Suhani : Tell me something about yourself.
Aniket Jha : Aniket Jha. I have studied bachelor of computer applications from hislop, FEW International diploma in IATA. I have worked with 3 corporate. I completed that and then went to London to complete my Masters  . I did my Masters in Logistic and Supply Chain Management. I came back and joined my family business and became Businessman.
Suhani : Tell us something about your organization Youth Vibes.
Aniket Jha : Youth vibes is a youth initiative that takes care from 18 to 35 years of age. We personally works into four fronts. We personally believe that the youth is not confronted into one particular area as well but it confronted to different things in life. So one is of managements called "Gyan sessions" Where people come and give us Gyan and enlighnment that happens, Second is "Social" Where we contribute and find how can we help to others in Society. Even we use to do some social community activities where we try to help others. We have arts and creational Sessions where we use to go and chill out ,watch movies discuss thngs. There is something which we do is very interesting such as flash mobs .we plan to do a play about the club which is coming up shortly.
Suhani : When your organization had started and who attempted for it?
Aniket Jha : It is under the banner for Prabodh Educational Trust and it is started from 2nd June 2012, and it's me who had attempted for it.
Suhani : What makes you so interested in social things?
Aniket Jha : Since childhood I have been associated with the social causes .To be very honest I was not pride in studies and if you will ask me to sit for an exam I will just write to pas the exam and will go out. But I must say I have been doing extracurricular activities out of my interest .This made involved with a lot of social organizations.
Suhani : How does your organization works?
Aniket Jha : We spread through reference .It started like I first contacted with my friends and they contacted their friends and it goes so on . The only way you can enter the club is that you have to be friends with some one. We are a small group and we don't plan to do anything on a large scale. We like being small and classy rather than just increasing numbers and defeat the whole objective and staying together. it is simpler to communicate our vision with few people.
Suhani : On behalf of your organization what are your expectations from people of Nagpur
Aniket Jha : We don't expect anything from outside it is not about what we can do for others but it is about what we have done for others. If the Individual will improve so will society.
Suhani : How many members are there in your Youth Vibes.
Aniket Jha : The group is around 50 peoples including the one who came and went out. We obliviously have our If's and But;s but still we have quite a good number of people with us today.
Suhani : How is your education supporting in your Organization.
Aniket Jha : My education had been really helping me a lot in all matters as I have studied computers ,travel and tourism, Aviation cargo, Logistic supply and management ,Counseling and physco therapy .All of this combine together help me a lot in all fronts. it helps me to do things which are tricker for other peoples.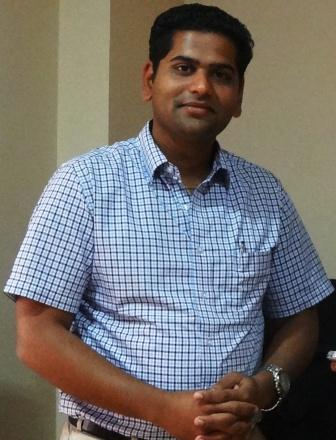 Suhani : What makes you so versatile?
Aniket Jha : Actually Its about learning.How we can say if something is good or bad unless we have walk down that path.I have no right to condemn or judge any one without knowing what actually it is like . So instead of just Commenting on something I had urged to do it and see what it is like. if it didn't work no worries .I went on like that I studied different things accordingly.My career have changed a lot. I was the head of sales and head of Maharashtra and Goa for the company at one point and I was giving the morning calls at a radio station at another point. I have also worked in shifts at Mumbai airport and there was always something to learn. Life is very short so there is nothing wrong in experiencing as much as you can.
Suhani : Can you tell me something about your events in Nagpur.
Aniket Jha : We have done quite a lot of events. We did two flash mobs one on independence day about handicapped children. We we have gyan sessions  as well as we also run the book review club at crossword ,Which happens once a month .we are planning to make it twice a month looking at the good response that we have got. We have held three plantations at buttibori and hingna. We have donated cloths,Food etc. Every month we have the social activity like as one month we collected newspaper, sold them and with that money we bought buns and water pouches and gave it to the poor.Other food items were sponsored when people started notiocing our activities. Now we are going to teach computers to HIV poctve children at Care home which is situated on Dhaba road.we have some amazing members who have different way of teaching English with aids and actions. This is in the pipeline. Other than this we also do some fun stuff like going for outing and movies.
Suhani : What do you get from this as an individual?
Aniket Jha : I get a lot of energy and enthusiasm around me. There are so many people with so many crazy ideas in their mind. But it is a learning experience for me and , I m learning a lot on a personal and emotional front. I am trying to bridge the gap between people who have knowledge and people who have the urged to do something. Learning is one part of it and the other part is havng fun.
Suhani : Do you think you are getting Success under this?
Aniket Jha : Yes!! Very much. Every month we are increasing our Horizon to the next level of achievement. First time when we started we decided to plant only 110 trees and we are going to increase it ,next time  we donated 400 clothes. It is just like the scope of our activity is getting bigger.
Suhani : How do you define Success?
Aniket Jha : A man who is respected in society, A man who can go back home and sleep peacefully without worrying about anything and a man who  practices a decent respectable profession is a Sucessful person . I haven't gotten the taste of success yet I m still in the learning process.
Suhani : Are you a Leader or a Follower?
Aniket Jha : Sadly I am a Leader. It gets very difficult at times but the peoples have accepted me and me the same.
Suhani : How do you fund your organization?
Aniket Jha : We have Annual membership fees and we have arrears every month which helps us as lot and also we do things within our limits. As far as possible the clubs runs at its own funds, sometimes it is equally important to spent time with peoples and makes them have fun.
Suhani : How do you manage to give time to this organization being a businessman?
Aniket Jha : It is difficult considering the kind of work schedule and the responsibilities. At the end of the day it is the energy and the fun that keeps me going. I love my work and I love what I do aside from my work also.
Suhani : Where you were five years ago and where you are finding yourself after 5 years?
Aniket Jha : Before five years I was in a radio station and doing crazy shows to the extent that I was shifted to the morning show to evening show and I also tried to hang in for show that was from, 12-2 in the night and was having maximum followers. 5 years ahead I am still a business person but I have to learn more .Youth vibes will be doing crazier stuffs but we will stick to what we are. We will continue giving to society as we are doing now but yes on a larger scale.
Suhani : What sets you apart from other social organization?
Aniket Jha : Actually we are not a social organization. The  youth is not confined to do only social things we are into four different fields like like studies …relationships….new freinds ….and in also so many fronts . Social Activity is only one front. Instead of Being on bbm or into park we do some thing more productive things in our life.
Suhani : Your inspiration.
Aniket Jha : My Parents,I would like to thank ma parents because I have done so many various things and they never stopped me . I wouldn't say they approved of me changing so many career but they let me do it. One person who has made a lot of difference is Dr.Prabodh who really appreciated me always and I got many inspirations with him. He is one of the physco therapists in Nagpur under which this trust runs. These people help us to be our self and prove our self. They were always with me during my shortfalls. My parents have allowed to me to go out, struggle for myself and learn my lessons.
Suhani : What is your way of working with others?
Aniket Jha :  I have a very clear way of working. I like to pre plan and decide on the same things and stick to the decision which I make. I am particular about time and I am a Persom who maintain a harmony with the people who work with me. we have a time when we brainstorm that is when ideas flows and we are flexible but once the conclusion are made they are final.
Suhani : Describe Youth Vibes in one word-
Aniket Jha : We Rocks!!!!!
Suhani : Apart from Organization tell us something about Profession.
Aniket Jha : I am in the business of logistics that is custom clearance freight forwarding. I am coming up with an ICD in Nagpur and I m coming it would be one of the first ICD  to come in. we are just waiting for the boll to roll.
Suhani : About Your hobbies
Aniket Jha : I love photography, Fond of listening music and I love writing.
Suhani : Your Expectation from life
Aniket Jha : To reduce down weigh. Actually  I do have lot of expectation,I want to look myself as somebody who supports to family, who is a good human being ,and want to become something so that people should love me and lastly I love to serve my parents.
Suhani : Any message to Nagpurians.
Aniket Jha : Yes!! Friends Belief first and then only trust. It is very easy to get trust but hard to have belief .
Suhani : Describe Aniket in one word
Aniket Jha : Awesome!!!
By Suhani Vanjani