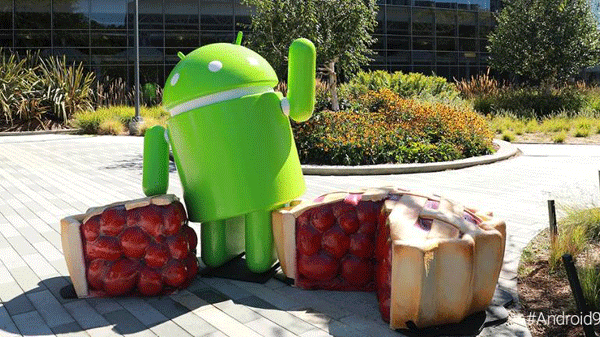 OnePlus has been extremely committed to bringing the latest software updates to its phones. In line with the same, OnePlus finally brings Android 9 Pie open beta update to the two years old OnePlus 5 and the OnePlus 5T. The company announced the rollout of the new update on Tuesday. It is important to note that this is an open beta update, and going by OnePlus' track record, both the OnePlus 5 and OnePlus 5T will receive the stable build of the software very soon, possibly in the beginning of next year.
Announcing the coming of Android 9 Pie open beta update, OnePlus noted in a blog post, "We are very excited to announce that we are ready to roll out Open Beta builds based on Android 9.0 Pie for OnePlus 5 and 5T, thank you for your patience and we hope you enjoy the Pie." This new software update comes together with November Android security patch, the company has announced.
The Android 9 Pie update comes integrated with OnePlus' customized features as well. The update brings brand new UI for Android Pie, the OnePlus 5T gets new navigation gestures, and additionally, the update also brings optimizations for background app process handling. The new Android 9 Pie update also brings improvements to Do Not Disturb Mode, Communications, Parallel Apps and Weather. The Do Not Disturb Mode gets new adjustable settings, while the update brings UI improvements for emergency rescue and also optimizes UI for speed dial and calling interface. Additionally, the update also brings the capability of assigning a "specific SIM for a specific contact or group of contacts when using dual SIM".
In addition to these new optimizations and improvements, the update adds support for more apps on the OnePlus 5 and OnePlus 5T including Telegram, Discord, IMO, Uber, and OLA. OnePlus also brings improvements to the weather app. With the new update, users will now be able to switch dynamically to their current location and more suggestions will be displayed when the search function is used. The update also fixes two issues previously reported in the weather app – "prevented the app from refreshing when the location is changed" and "some users being unable to find certain locations".
As we noted earlier, this is beta software and these builds are sometimes not as stable as the official OTAs. "By installing this update, you accept the potential risks," OnePlus notes in the blog post. OnePlus is yet to reveal about the coming of stable update of the software, but we expect Android 9 Pie to come to all OnePlus 5 and OnePlus 5T in the next few weeks or one month, possibly by the beginning of next year.