Nagpurtoday had the opportunity to have a word with Amitabh Bacchan of Punjab Gurdass Mann
Gurdass Mann is an Indian singer, songwriter, choreographer, and actor. He is considered one of the most notable figures in the world of Punjabi music. He was born in Giddarbaha village of the Indian state of Punjab and gained national attention in 1980 with the song "Dil Da Mamla Hai." Since then, he has gone on to record over 34 albums and has written over 305 songs.was brought up in a joint family with his uncles and aunts. Gurdass remembers all the dinners which were the most happening thing of the day as this used to be the ground for all the family dispute settlements. He firmly believes in joint family culture.
Mann's songs and music are written, composed and sung all by himself. This he says is a gift from his mother and bua. The two ladies used to sing for hours together doing different work for the family. Growing up Mann also used to sing with them.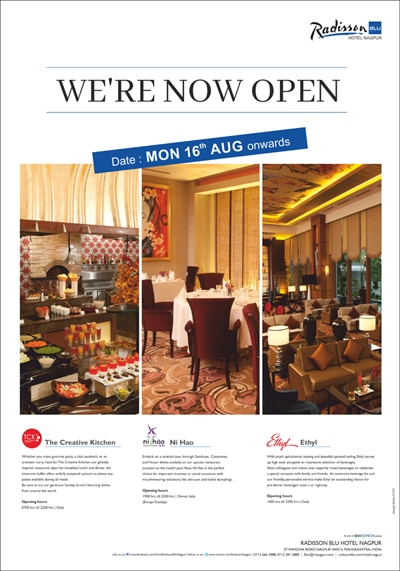 Doordarshan gave him the required opportunity to come and deliver Punjab to India. Gurdas Maan received an honorary degree of Doctor of Music from the University of Wolverhampton on 7 September 2010.Maan performed at the Royal Albert Hall for two nights in April 2011 as part of his UK tour. This was the first time Maan performed at the Royal Albert Hall, an opportunity that very few artists come across.
On other fronts, Maan has starred in blockbuster Bollywood films and has received numerous awards, including the Jury's Award, presented to him by the president of India in 2005.
In 2009 he won "Best International Album" at the UK Asian Music Awards for Boot Polishan.
Gurdas Maan is best known as an actor for his performances in two films: Waris Shah-Ishq Da Waaris (2006), which was nominated as India's selection for the Academy Awards, and Shaheed-E-Mohabbat (1999). The first was by Sai Productions, which tells the real-life story of Boota Singh.
Gurdas appeared in the hit film Shaheed Udham Singh (2000), in which he played the role of Bhagat Singh, a revolutionary, with no prejudices based on religion, caste or creed. As a singer Maan has worked with music directors such as Laxmikant Pyarelal, Bappi Lahiri, Anu Malik, Nadeem Sharvan, Amar Haidipur, Charanjeet Ahuja, and Jaswant Bhanwra.
He starred alongside Juhi Chawla in the epic Des Hoyaa Pardes (2004), an emotional film illustrating the tragedies faced by the people of Punjab in the 1980s. He adopted the role of a son of a well-respected Jatt (bilingual separatist) Gurdev Singh Somal. He falls in love with a high-ranking police officer's daughter. Before the wedding, the father is murdered by separatists. This tale soon twists into the inevitable demise of Gurshaan (Gurdas Maan). This movie was based on actual events.
Aside from singing in Punjabi, he is fluent in Hindi, Bengali, Tamil, Haryanvi and Rajasthani. As an actor he has performed in Punjabi, Hindi and Tamil movies, but he is best known for his starring role in Waris Shah-Ishq Da Waaris, a depiction of the Punjabi poet Waris Shah during the creation of his epic poem Heer Ranjha, again co-starring Juhi Chawla and Divya Dutta. Waris Shah-Ishq Da Waaris was also the first Punjabi movie which was nominated for OSCAR Awards 2006. He made a special appearance in Veer-Zaara with Shahrukh Khan and Preity Zinta.
He has appeared in Ucha Dar Babe Nanak Da (1982), Mamla Garbar Hai (1984), Long Da Lishkara (1986), Qurbani Jatt Di (1990), Pratigya (1990), Roohani Taaqat (1991), Saali Adhi Ghar Waali (1992), Wanted: Gurdas Maan Dead or Alive (1994), Kachehri (1994), and Zindagi Khoobsoorat Hai (2002).
Born
4 January 1957 (age 57)
Giddarbaha, Sri Muktsar Sahib, Punjab, India
Genres
Folk
Bhangra
Occupations
Singer-songwriter
Actor
Musician
Years active
1980 – present
Associated acts
Manjeet Maan (wife), Surjit Bindrakhia Mangi Mahal, K. S. Makhan & Jaidev Kumar
Mann says that he has a ageless body and timeless mind this is all because of the love and affection gien to him by the people of this world. Hen asked about the remix songs he says that change is the essence of life and if wwe do not change then we will be changed.
Refering to an incidence about a small boy who used to do boot polish was peeping from the cloth partition of the green room, Mann saw this boy and called him. The boy told him that the guards did not allow him to come near Mann Mann asked his secretary to ask for the cameraman to come in and click a photo with this boy also the charges of the photo was not to be taken from anyone but Mann. The boy tries to put don his boot polish stand to pose with Mann but as Mann took his ektara also asked this boy to take his boot polish kit as both had their instruments of earning. Mann wrote a album ROTI and had a song boot polish. A simple humble man  without bodyguards having such fanfollowing is next to impossible to find in todays world. …………….. but as Mann says Dill da mamla hai………….
:: Manohar Roy