Royal Stag sponsored MTV Unplugged live in Nagpur
Nagpur.

Indian film composer, singer and lyricist, Amit Trivedi was in the city to perform at CP Club Nagpur on January 17, 2015. Royal Stag MTV Unplugged which has left the entire nation spell-bound over its last three seasons is now back with a bang again.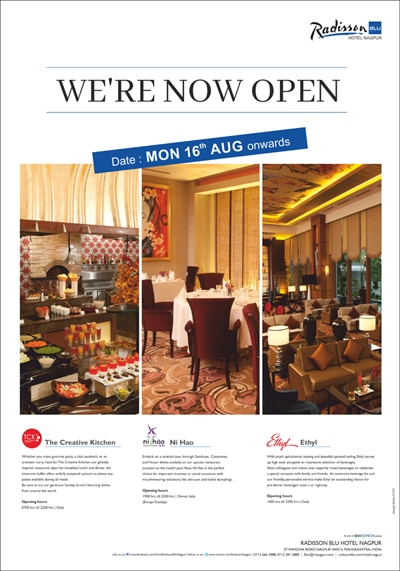 While addressing a press conference, Amit Trivedi said that MTV Unplugged has over the years become one of the most popular musical events in the country that provides the artists a perfect platform to showcase their tuneful talent. "Unplugged" is an event where the artist's raw musical talent is showcased. Some of the old music is rearranged, recreated along with newer compositions are presented with finesse. Unplugged is an even where three or four musicians just pick a guitar, a drum set or a flute and one crooner just delivers the song in natural settings. This raw talent is showcased without any electronic interference to convert it. No mixers, or heavy orchestras are used as accompaniments. However, at his show at Nagpur, Amit claimed that there will be musicians on saxophone, clarinet, shehnai, flute and a base guitar (by Amit himself). Amit added that three other singers are going to accompany him. The singers include Mili Nair, Devya Kumar and Arun Kamath.
While speaking of the changing trends in choice of music, Amit Trivedi claimed that the youngsters do not like or want the old songs or music. He claimed that they like remixes of old songs. The genre of music has undergone a sea of change.
He said that just as the Music Cassettes have gone out of style and from the market, the Compact Discs (CDs) too will soon be off the shelves and will fade away. The newer generation prefers to download music and songs and listen to them. He attributed this to be one of the causes of music or songs short life. He said this while answering to a query by media personnel that the old songs and music having evergreen nature while today's music is short lived and what is in trend fades away within a few days.
He claimed that the youth between the age group of 15 to 35 are the only people who buy music. Therefore the music is made to cater to their likings. Since Amit Trivedi is a Composer and a Producer, he prefers to cater to their needs. However, he claims that in-between he does cater to commercial director's requirements.
While talking to a media, he said that some of his future projects include Bombay Velvet, Fittur, Guttu Rangila etc.
Amit asked the media to get ready for an enthralling musical experience as some of India's most talented artists perform the biggest chartbusters, live on stage.
After a rocking performance across key cities in India, Season 4 of Royal Stag MTV Unplugged witnessed yet another sensational performance in Nagpur on January 17, 2015 with renowned film composer, musician, singer and lyricist; Amit Trivedi. The 13 city tour will continue to captivate audiences over the next one month in various parts of the country.
The tour, which kick started in Goa in December 2014 followed by sensational performances in other parts of the country has left the audience asking for more.
Royal Stag Barrel Select has made an endeavour to encapsulate the brand experience and has stepped up a few notch higher to 'make it perfect' through a series of Unplugged concerts.
Commenting on the latest season of the Royal Stag MTV Unplugged, Assistant Vice President (Marketing), Pernod Ricard India Raja Banerji said that Royal Stag Barrel select is proud of its continued association with the music industry in India. In a very short span of time, Royal Stag MTV Unplugged has made an indelible mark on the music scene in India. In line with the brand philosophy of "It's your life, Make it Large", Royal Stag Barrel Select, reaches out to an audience which believes in looking beyond materialistic success, and for whom it is important to earn stature, dignity and respect for a larger life. There really is no better place than here, to enjoy powerful, uninhibited music."

Amit Trivedi has mesmerised the Indian music lovers with the magic of his melody. An exceptionally talented music director, he has given the Hindi film industry some of its most soulful tunes. He shot to fame in the Hindi film music scene for his critically acclaimed work in Aamir (2008) and the more popular Dev.D (2009) which earned him National Film Award for Best Music Direction. His other exceptional compositions include Wake up Sid (2009), Udaan(2010) and Ishaqzaade (2012), which took him to nominations for Star Screen Award for Best Background Music and winning Filmfare Award for Best Background Score.
Royal Stag MTV Unplugged season 4 will see the biggest musicians of today performing unplugged music for legions of fans. The line-up this year includes successful young musical geniuses such as Amit Trivedi, Aditi Singh Sharma, Mithoon, Sachin Jigar, Papon and Pritam who have proven their mettle in the Indian music industry with songs that refuse to fade into oblivion. These Musicians are continuously improving their Music to make it perfect in an endeavour to Make it Large!
Royal Stag MTV Unplugged Season 4 has been on in 13 cities including Kolkata, Bhubaneswar, Indore, Mumbai, Thane, Ludhiana Guwahati, Gurgaon, Nagpur and Goa. MTV has started on air activities from November 22, 2014.
About MTV
MTV is a dynamic, vibrant experiment at the intersection of music and pop culture. M in MTV stands for multidimensional and multiplatform, engaging the millennial generation at multiple levels. In India, MTV and is ranked the #1 brand in social influence with an enviable 23 M fan following across social media. MTV is loved by its audience for its cult shows like MTV Roadies, MTV Coke Studio, MTV Sound Trippin, MTV Unplugged and most recently MTV Webbed.