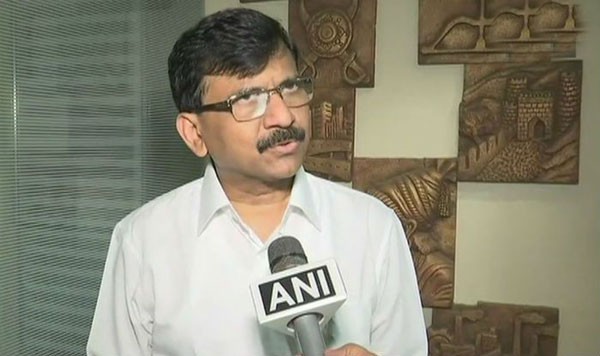 Mumbai: Here's something that the BJP may not like to hear. Only yesterday, BJP chief Amit Shah hobnobbed with Shiv Sena chief Uddhav Thackeray as part of the BJP's 'Sampark For Samarthan' outreach drive. However, today Sena leader Sanjay Raut said, "We know what the agenda of Amit Shah ji is but Shiv Sena has passed a resolution that we'll contest all upcoming elections on our own. There will be no change in that resolution."
The outreach drive was launched by Shah on May 29 as part of the saffron party's four years in the government. Speculations had been rife ever since the meeting between the two leaders yesterday. Shah met Thackeray at the latter's residence and the meeting lasted over two hours. Sources said many misunderstandings were cleared and that the two agreed to hold more such meetings in the future. But they also said that Thackeray was unrelenting as far as 2019 elections were concerned and said his party would go it alone.
Hours before the meeting between the two leaders, the Sena mouthpiece, Saamana, published a vitriolic editorial that ridiculed the outreach drive. It questioned who all the BJP would reach out to and mocked at how the PM was on international tours while Shah took domestic ones.
So, Shah's charm doesn't seem to have worked this time. The two parties, which are allies in Maharashtra, have been at loggerheads for a while now. The situation aggravated during the recently concluded by-polls. Palghar caused a lot of strife between the allies as both of them fielded their own candidate instead of putting all their might behind a common candidate. The BJP candidate won from the seat but not before Sena created a controversy by alleging there were 'discrepancies'. The result was deferred for a few hours till the Election Commission declared the BJP man a winner.
Sena has, all along, insisted that it would go it alone in 2019 general elections. Meanwhile, the Congress and the NCP have wondered why Thackeray has continued in the alliance if his party has so many issues with the BJP.