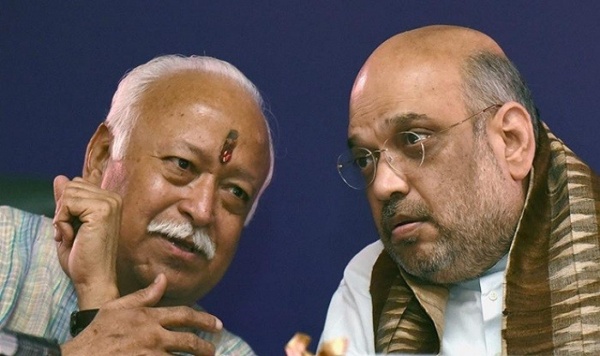 Nagpur: In a significant development, BJP President Amit Shah on Wednesday visited RSS Headquarters in city and held meetings with Sarsanghchalak Dr Mohan Bhagwat and Sarkaryawah (General Secretary) Bhayyaji Joshi. Earlier, Union Minister Uma Bharti too called on the RSS chief. Shah's meeting with Bhagwat is being considered crucial in view of Assembly elections in three important states.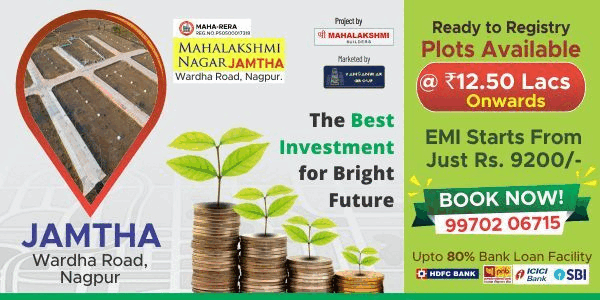 The BJP President entered the RSS Headquarters around 12.15 pm. A that time, Uma Bharti was also present in the RSS Headquarters.The meeting is being considered significant in the background of Assembly elections to be held in three states namely Karnataka, Madhya Pradesh and Chhattisgarh. Poll strategy could have been the topic of the meeting. Amit Shah had met the RSS chief after resounding victories in three North-East states. Later Shah had also participated in the meeting of Akhil Bharatiya Pratinidhi Sabha held in in Nagpur and had held discussions with him for almost three and a half hours. Today's meeting between Shah and Bhagwat is the third meeting in two months.
The Karnataka Assembly election is prestigious one for BJP. The Congress Government has sent a proposal to Central Government for according separate religion status to Lingayat community. The proposal has put the BJP Government in dilemma. Disappointing Lingayat community could hit BJP prospects hard. All these issues in mind, today's meeting between Shah and Bhagwat is being considered crucial.
According to sources, RSS General Secretary Bhaiyyaji Joshi was also present in the meeting. However, what exactly transpired in the meeting could be guessed only.