Bus having same chassis number registered in Maharashtra, Andhra
Police probe and RTI reply expose the scam
RTO, WCL authorities turning a blind eye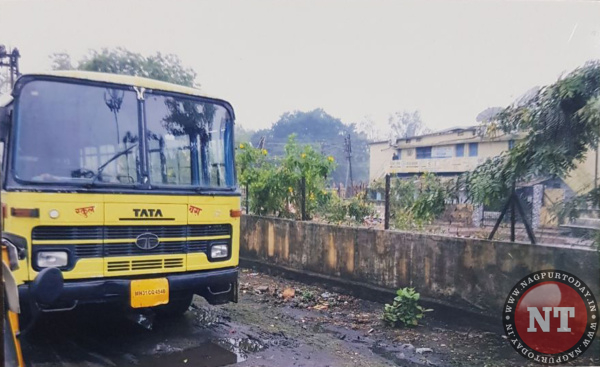 Nagpur: An RTI reply and police probe purportedly revealed massive scam thriving in Nagpur Regional Transport Office (RTO). A 'notorious' transporter from Gondia, in alleged connivance with RTO authorities, is indulging fraudulent acts by submitting forged documents and making registration of 'bogus' vehicles. On the basis of these 'bogus' registered vehicles, the transporter allegedly defrauding Western Coalfields Limited (WCL) in lakhs by bagging tenders and deploying 'vehicles' for various purposes. The transporter is not only cheating the WCL but risking the lives of many school students who travel in these 'vehicles'. Disturbed over the expose, Modi Foundation has urged State Home Department, Transport Department and Coal Ministry to curb such organised crime. The Foundation has also demanded strict action against the guilty RTO and WCL officials.
According to sources, Sandeep K Gupta, Proprietor of Gondia-based Shri Balaji Travels, is a habitual offender who is facing offences under Sections 420, 468, 471 etc etc. He has a business of "hiring of vehicles" and is catering to clients like Podar International School, Gondia, Bhandara and primarily Western Coalfields Limited- and its mine areas. Gupta has deployed school buses, trucks, cars in WCL on rental basis as major client. WCL has primary condition to deploy vehicles within 3 years of model age to enable success in mining operations and hence rates are awarded accordingly.
Sources further said that in 2014 and 2015, it came to notice of WCL officials of Ballarpur Area Mine and Ballarpur Police that buses with same registration numbers are running in WCL Ballarpur Area and Podar School, Gondia. Taking cognizance of media reports, the RTO, Ballarpur police and WCL officials unearthed the scam. The WCL authorities promptly debarred and blacklisted the said contractor for one year from participating in future tendering process. The authorities found the transporter running two buses with same registration number MH-35 K 3866. One bus was operating in WCL for school students and another with same number in Gondia's Podar School. Based on the information, Ballarpur police not only arrested Sandeep Gupta but also raided his residence in Gondia and seized incriminating documents. Subsequently, WCL Ballarpur Area debarred the defaulter contractor. WCL Nagpur too debarred the transporter for MH 36 1236 bus (a 2005 model year bus deployed at WCL Nagpur Area as per tender within 3 years of model age).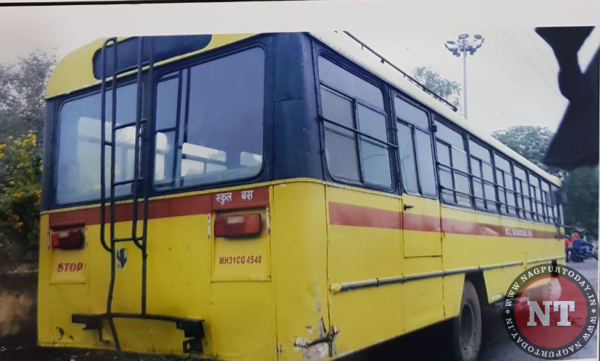 According to sources, during the same period the said contractor also duped WCL, RTO and police in other two buses having registration numbers MH-31/CQ 4540 and MH 31-CQ 4233 which went unnoticed and has come to light now. Gupta has allegedly duped RTO Nagpur Gramin and Gondia and thus dented coffers of Maharashtra Government by way of taxes and fees. The transporter also operated a bus having registration number MH-31/CQ 4540 in WCL Ballarpur area in said period and extracted huge amounts from WCL illegally against the terms & conditions of tender.
RTI reply exposed the scam:
As per Nagpur City RTO letter dated 28.9.17 vide letter No. 5464 signed by Rajendra Nikose, ARTO, and RTI Officer at RTO Nagpur City, addressed to Vikki Dilipsingh Gulati, near PNB Branch Main Road, Gondia, the dubious information was furnished regarding buses numbers MH 31 CQ 4540, MH 31 CQ 3877, MH 31 CQ 3977, MH 31 CQ 4233, MH 31 CQ 5102, and MH 31 CQ 5104.
Latest model with forged documents:
Gupta's MH-36/1236 'bogus' bus was seized along with MH-35K 3866 vehicle. This bus was 10-year old. But with forged documents, this bus was turned as latest model. Whereas WCL had made 3-year bus mandatory as it pays handsome money for 3-year old bus.
MH 31 CQ 4540 as per Bus Permit No. Form P. Pr. S (No) MH35111/2011 stamped & signed by Deputy RTO Gondia is registered as PSV bus having school permit for "Ballarpur WCL Sub Area to various schools of Ballarpur & back" as written on the permit as received from documents submitted by the bidder to WCL. Further and more, the said chassis was fitted into a bus as per documents of Azad Coach Pvt Ltd, Jaipur, as the Form 22 of said company is attached certifying that the on the said chassis bodybuilding was done by them in 3.5.2009 , which also seems to be a bogus document.
As per RTO Nagpur City record, the bus is sold by Agarwal Motors, Satna (which seems to be a bogus sale letter) to Sandeep Gupta, owner of Balaji Travels, Gondia on 31.5.2008 and operated in WCL Ballarpur area under WCL contract as a 54-seater school bus with Notice Inviting Tender condition as 3 years of model age , and the same said bus bearing chassis number 441276MVZ010420 is registered as AP 28 W 0839 in Andhra Pradesh as per online record obtained as on 7.2.2015 from AP Transport Department Online Services at the same time which is impossible and clear case of fraud. The entire trail is huge matter of investigation as per CMVR rules 1989 and Bombay Motor Vehicle Act for offence of forging of documents , misleading government departments, illegally extraction of money from PSU and revenue loss to state government.
Another fraud:
Another fraud pertains to Bus No. MH 31 CQ 4233. This bus was sold from Rajasthan as per record Form 23, erstwhile No. RJ 27 P 6279 by Roshan Motors Pvt Ltd, Udaipur and registered at Nagpur City RTO as MH 31 CQ 4233. As per online data downloaded on 16.4.2018 from www.find&trace.com it confirmed that RJ- 27- P-6279 is a registered bus at Udaipur which is sold by Roshan Motors Pvt Ltd, Udaipur as per Form 23 to one Rajendra Singh s/o Deepak Singh 294, Shiv Colony, Ward No. 27, Udaipur, dated 13.2.2008 and transferred as per NOC was issued by RTO Udaipur dated 16.02.2009 for change of address at RTO Nagpur to New Goodwill Tours & Travels , at Habib Manzil, Rambagh Road, Ganeshpeth, Nagpur and was registered as MH 31 CQ 4233.
Interestingly, the photograph on Form 23 of seller Rajendra Singh s/o Deepak Singh 294, Shiv Colony, Ward No. 27, Udaipur matches with one Wallabhdas Jaiswal s/o Baidnath Jaiswal, at PO Fulchar Road, near Shakti Saw Mill, Gondia, DL No. MH35 20100006831, Adhaar No. 8605 6009 8870 enrolment No. 1207/82950/0087 with Ref 1117/02H/1223304 / 1224576 /P who hailed actually from Gondia and supposedly 'X-Driver' of Sandeep K Gupta & his firm Shri Balaji Travels Gondia or Vyankatesh Travels, Proprietor Madhu Sandeep Gupta w/o Sandeep Gupta, Gondia. Hence, raising doubt on the authenticity of Form 23 that was submitted to Nagpur RTO by the registered owner of MH 31 CQ 4233.
—By Rajeev Ranjan Kushwaha