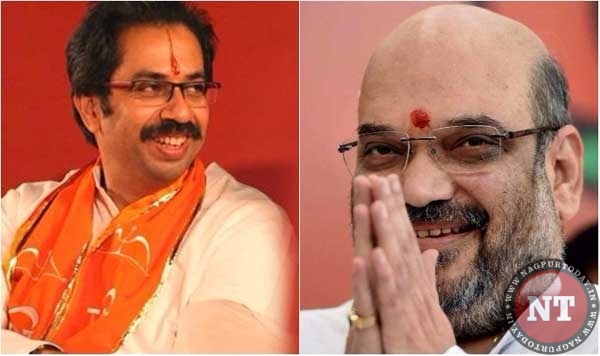 Mumbai: In a bid to placate Shiv Sena, BJP President Amit Shah is likely to meet Uddhav Thackeray at Sena chief's residence Matoshree at 6 PM on Wednesday, according to sources. Amit Shah is likely to appeal to grumbling ally Shiv Sena to stay in the NDA fold at a time when the grand alliance is making things difficult for BJP across the country. This meeting is part of Amit Shah's 'Sampark for Samarthan' outreach programme where BJP President reaching out to like-minded people to canvass support for BJP ahead of 2019 elections.
In 2014, BJP and Sena contested together. BJP won 23, Sena got 18 and SSS won 1. BJP's vote share was 27.32%, Sena 20.63%, Congress 18.13% and NCP 15.97%. Congress and NCP have decided to fight the elections together. Maharashtra with 48 seats has the second highest number of Lok Sabha seats after Uttar Pradesh. In UP, the united opposition is putting up a stern challenge to BJP. Hence Maharashtra becomes even more important to the grand scheme of things. BJP has to repeat its performance from last time to stay in contention of forming government in 2019. Sena and BJP have increasingly become distant post 2014 general elections.
The two parties fought the assembly polls separately, and BJP emerged as the single largest party. After much deliberation, Sena joined the Maharashtra government but they have been constantly sniping at its ally. Few months back, Uddhav made it clear that the party won't ally with BJP in 2019. Amit Shah's challenge will be to mollify his grumbling ally.