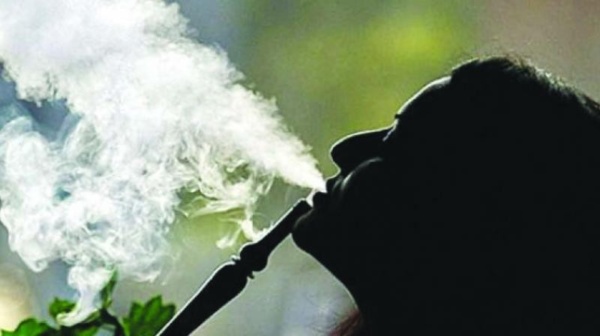 A FATHER, who lost his 16-year-old son due to overdose ofhookah and liquor at city's hookah joint, in his anonymous letter to Police Department and media, accused Ambazari Police of inaction against illegal hookah joints. Sevenhookah joints inAmbazari area are allowing minors to enjoy hookah, the citizen alleged. The citizen said in his com-plaint, he lost his son due to over-dose ofhoolcah and having liquor at one of these parlors. "I am a social activist and have been receiving many threats from restaurants. I had raised same issue with in-charge of Ambazari Police Station but he not listens to me. He rudely sent me out. Later, the officer and his gang was spotted at a hookah parlor demandingparceland hookah at 2 am," he stated in his complaint.
Name of the hookah joints mentioned in the complaint are
1) Haveli (Waffle House), Amravati road, Ganesh tower square, beside Royal Enfield Showroom, Ravi nagar, Nagpur
2) Spades Cafe beside Deshpande hospital, opp. Venus book depot, north bazaar mad, Gokulpeth, Nagpur.
3) Spot 9, beside Deshpande hospital, opp.Venusbook depot, north bazaar road, Gokulpeth3) ,
4)Fusion cafe n lounge, opp. Chawhan trader, near Shivaji Nagar basketball courts, WHC mad, Shivaji Nagar;
5) Villa 55 Restaurant, Behind Sony show-room, Opp Sathejewellers, Centre Canal Road Gokulpeth;
6) Check Mate lounge, NIT complex North Ambazari, Vermalayout
7) Vibes, behind Bawarchi restau-rant, opp. Saraswati vidyalaya. He further said, Police depart-ment has come down heavily on illegal hookah cafes across the city.
However, Ambazari Police Station is continue to allow ille-gal activities in return for `unknown' reason, he alleged. The complaint further stated that several complaints were lodged to corporators, social activists and others, however, yet no action has been initiated by Ambazari cops.