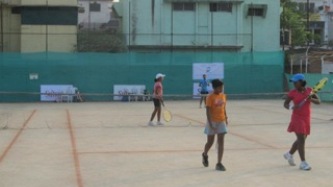 Nagpur News:
Nagpur District hard court  Tennis association(NDHTA) and Maharashtra State Lawn Tennis Association(MSLTA) will jointly host the All-India Ranking  Tennis Talent series tournament from 26th April, 2013 to 3rd of May, 2013 at the NDHTA-MSLTA Tennis Centre, Ramnagar, Nagpur.
The Tournament is for Boys & Girls under 12 & 14. More than 200 hundred participants from all over India are expected to compete in the tournament. And already 120 entries have been registered informed,Vikram Naidu, Tournament  Organiser.
The qualifying rounds  will be held on April 26 and 27, 2013.The main draw will commence from April 29 and conclude on 3rd May. Various players from india including Top seeds are going to play in the competition.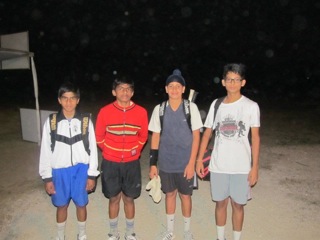 They include Top Seeds Under -12 Boys Ritwik choksey(AP), Harshal Rukhayar (MAH) Kylie Cummins(MAH). Under -12 Girls Joveria Fatima(AP),Prerna Vichare(MAH),Durva Raj.Under-14 Boys Nishant kumar(Orrisa),Sarthak Devraj (Chhatisgarh),M.Heman(Karnataka).Under-14 Girl  Richa Chowghale(MAH),Nazneen Khan(MAH),Bharti Sham(AP).
While speaking to 'Nagpurtoday' Dr.Sudhir Bhiwapurkar,Secretary,NDHTA,said, " the competition will give a good exposure to all the players in terms of game and talent. Local players will witness all-India talent at their doorstep."
All the Tennis players who wish to participate in the Tournament are requested to report on Friday April 26, 2013 between 12 noon -2 pm at NDHTA –MSLTA Centre at Ramnagar,Nagpur informed, Vikram Naidu.
The Tournament Director is Pravin Buty. Organiser Vikram Naidu,Supervisor, Kapil Chutele and Tournament Referee is Roshan Kewalramani.