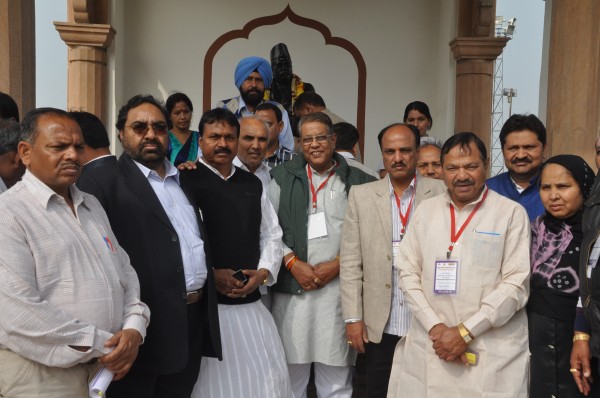 Nagpur News: The two-day All India Mayors' Conference concluded on Sunday with a visit to Kanhan Water Works Pump House or Kanhan Water Treatment Plant by Mayors of various cities who attended the Conference.
The Nagpur Mayor and newly elected National President of Mayor-in-Council Anil Sole, former President and Indore Mayor Krushnamurari Moghe, Madhya Pradesh Minister for Higher and Technical Education Umashankar Gupta, who is also Permanent Member of Council and other Mayors visited Deekshabhoomi, Smruti Bhavan of RSS, Bhandewadi Sewage Treatment Plant and Kanhan Water Supply Centre.
First of all, the members of Mayors' Council visited Deekshabhoomi and paid tributes to Bharat Ratna Dr Babasaheb Ambedkar by garlanding his statue and taking "Darshan" of "Asthi." The visiting guests were welcomed at Deekshabhoomi by Secretary of Smarak samiti Sadanand Fulzele, former Mayor Sandeep Jadhav, Principal of Dr Ambedkar College Dr K M Reddy, Vice Principal Dr A P Joshi, Laxmi Nagar Zone Chairman Gopal Bohre, and Dharampeth Zone Chairman Varsha Thakre by offering them bouquets. Former Deputy Mayor Sandeep Jadhav presented Budhha idols to the visiting dignitaries.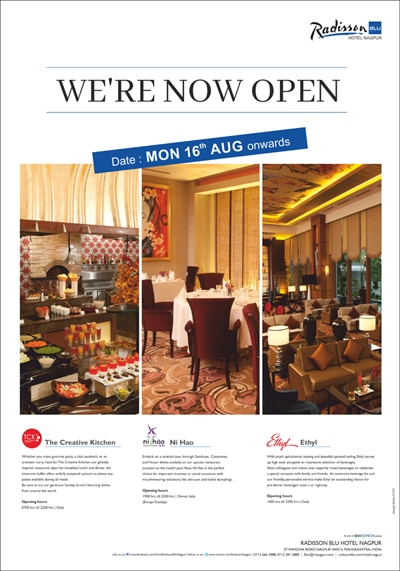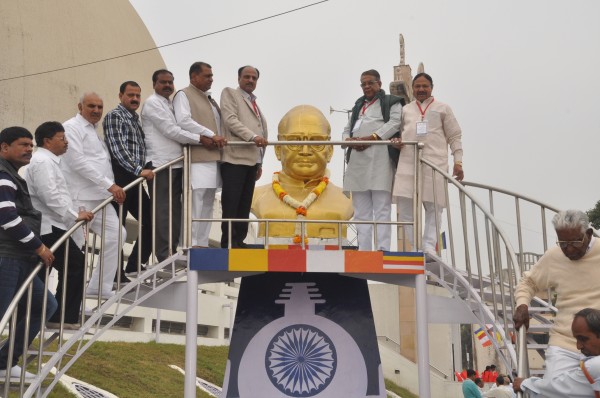 After visit to Deekshabhoomi, the Mayors visited Reshimbagh Smruti Mandir premises of Rashtriya Swayamsewak Sangh and paid tributes to the first Sarsanghachalak late Dr Hedgewar and the second Sarsanghachalak late Golwalkar Guruji. The dignitaries were welcomed by the Ruling Party Leader in NMC Pravin Datke, Reshimbagh Corporator and NIT Trusty Chhotu Bhoyar, Corporators Sarika Nandurkar, Neeta Thakre, Divvya Dhurde, Gandhibagh Zone Chairperson Rashmi Fadnavis. The dignitaries then visited Nitin Gadkari's Mahal residence and held discussion with him.
In the third phase, the visiting Mayors and other dignitaries visited Bhandewadi Dumping Yard and Sewage Treatment Plant. The visitors were apprised of processing of garbage, separation of plastic and other materials, and reprocessing them for production of coal plates, and other products for reuse.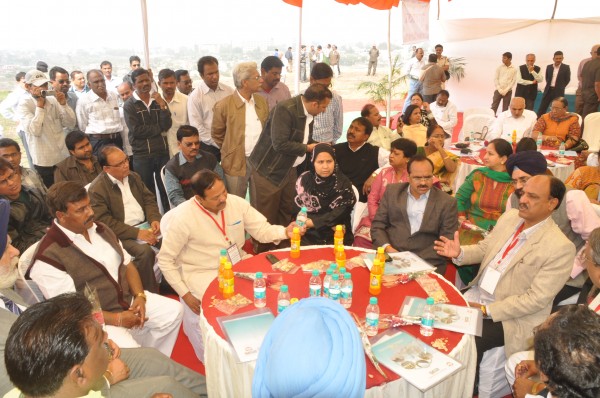 Others who were present on the occasion include Mayor Anil Sole, NMC Commissioner Shyam Wardhane, Pravin Datke, senior Corporator Sunil Agrawal, Additional Deputy Commissioner Pramod Bhusari, NMC Secretary Harish Dubey, Superintending Engineer Praksh Urade and other officials and Corporators.
In the last phase of visits, the Mayors and other dignitaries visited Kanhan Water Supply Centre. The guests were informed of 24X7 water supply scheme.
The Mayor Anil Sole, talking to media after the visits, informed them the aim behind organizing the All India Mayors' Conference that turned out to be very fruitful. The best civic schemes of various cities were discussed and the Mayors would try to implement the schemes in their respective cities. Sole further said an independent website of Mayors-in-Council would be created and every Mayor will be united for certain goals. The Conference decided that the representation of Council should be in Urban Development Department and Planning Commission. The Chief Minister should call meeting of Mayors for soliciting their views over all round development of cities and even seeking World Bank funds for the same, Mayor Anil Sole said.