Veggies go beyond reach in Nagpur; Prices soar to new high

"The Green vegetable prices touching the skies in rainy season is nothing unusual. However, this year, the prices of Green veggies have doubled up following a rain havoc in the entire Vidarbha, and, subsequent destruction of crops of vegetables. The most-sought Brinjals, specifically the "food" of poor families,  are being sold between Rs 40-60 a kg. Similarly, tomatoes, green chilies, onions, "Bhindi" (Lady fingers), cauliflowers, have been sold between Rs 35-60 per kg. The most shocking cost was of Red Pumkins (Lal Kaddu). Normally sold at Rs 20-25 in now being sold at the price of Rs 40-50 a kg."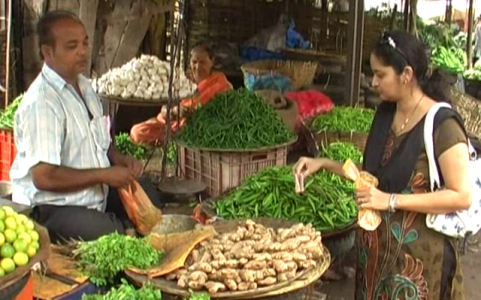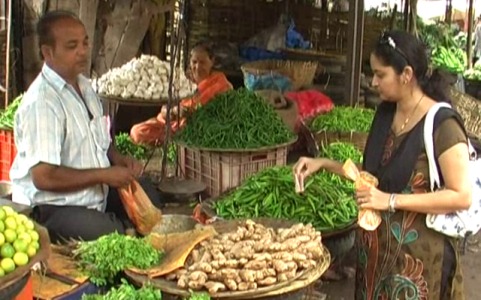 Nagpur News:
The Orange City citizens are being deprived of nutritions as the prices of vegetables in Green, Red, White have rocketed thus making them out of reach for common people, and even, the rich. The  touching-the-sky prices triggered a chain of costly effects like brunt on budgets of housewives, and lighter and lighter pockets of the servicemen. The situation for poorer sections of society has come to such a pass that they can't even dream the stuff which is full of vitamins and minerals.
The rainy season  lashes the fragile vegetables, specifically the Green ones. The Green veggies have left the Orange City citizens red-faced as the prices of them are in the range of Rs 150 a kg. The picture in almost all of the houses of poor and middle class families is very dismal as far as vegetable consumption is concerned. The nutrition-rich stuff has turned "tasteless," not by the Mother Nature, but by the prices.
The local vegetable vendors Nafees Khan and Ashok Zingre said, "The rocketing of Green vegetable prices in rainy season is nothing new. However, this year, the prices of Green veggies have doubled up following a rain havoc in the entire Vidarbha, and, subsequent destruction of crops of vegetables. The most-sought  Brinjals, specifically the "food" of poor families,  are being sold between Rs 40-60 a kg. Similarly, tomatoes, green chilies, onions, "Bhindi" (Lady fingers), cauliflowers, have been sold between Rs 35-60 per kg. The most shocking cost was of Red Pumkins (Lal Kaddu). Normally sold at Rs 20-25 in now being sold at the price of Rs 40-50 a kg. We are very pained to witness the poor people purchasing the vegetables in the quantity of 250 grams that too cursing their lucks," lamented the vegetable vendors Nafees Khan and Ashok Zingre.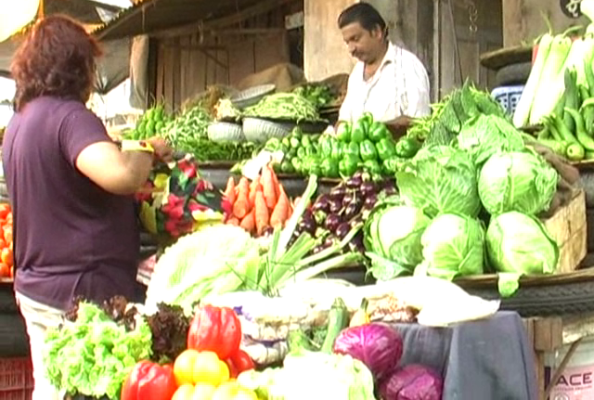 According to other two retail vegetable vendors Shiv Kumar Yadav and Dnyanshwar Kambhale, the Green veggies are in great demand. "However, the continuous  downpour and rising costs of diesel and petrol have affected the arrival of the vegetables resulting in the prices touching a new high. However, the prices may come down by the next month," hoped both the retail vegetable vendors.
However, after considering the present day "highly priced" situation, the tomorrow, too, looks darker as the different festivities begin from the month of August. And, naturally, the more demand, and, naturally the more prices. This is the nature of Mother Nature.