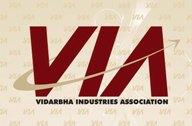 Nagpur News:
VIA & VTPA (VIDARBHA TAX PRACTITIONER ASSOCIATION) is jointly organizing an awareness programme "ALL ABOUT LOCAL BODY TAX- (LBT)" a new TAX proposed and notified by the State Government. The programme is schedule on 22nd March 2013 at VIA Hall, at 5:30 pm to 7:30 pm by eminent speakers CA Shailendra Jain & CA Yash Verma. CA Ashok Chandak, will chair the programme.
The program would be beneficial for the Businessman, Entrepreneurs', Accountants, Professionals & Industrial fraternity.
This program is free and open for all however registration is restricted to 60 participants on 1st come 1st serve basis. It is informed  by CA Naresh Jakhotia, Convener, VIA Taxation & Corporate Law Forum & Adv. L. P. Dhunisinghani, Secretary, VTPA.  Further details can be had from VIA Secretariat, Contact No.  0712- 2561211   & 2554090.