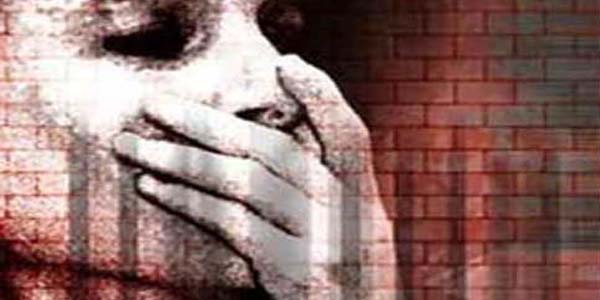 Nagpur News : Alert women's timely action foiled a gang rape attempt by four drunken youths on a minor girl under the jurisdiction of Ajni police station on Wednesday evening. The youths, who were eve-teasing the victim, were badly beaten before handing them to Ajni police.
The victim, 14-year-old, was walking through St. Anthony church road at Ajni railway quarters when four drunken youths standing roadside passed obscene comments on her. The minor ignored the comments and continued walking when one of the youths hold her hands and started misbehaving with her.
Soon, other youths joined him and started abusing the girl physically. The minor screamed for help but unfortunately no one was passing through the road. Few minutes later, another girl staying in the same area was passing through the same route when she heard the scream. The girl rushed for help but the eve-teasers tried to molest her too.
"The saviour girl somehow escaped and rushed to alert other neighbouring women. She knocked the doors of many houses, told the women about the incident and asked for help. Soon, large number of women gathered and rescued the minor victim first before taking any action against youths," told police.
There was tension spread in the area as the mob of women thrashed the youths with their sandals. However, despite of the women's alertness, police claimed that they could nab only one accused among four. The women saviours claimed that they have handed all four accused to police.
Police record shows that they have nabbed only one named Jeevan Padaskar, 24-year-old, a resident of Kukde-lay-out. Police said that they will soon arrest the other absconding accused. All four have been booked for molestation and Children Sexual Offence Act 2012.