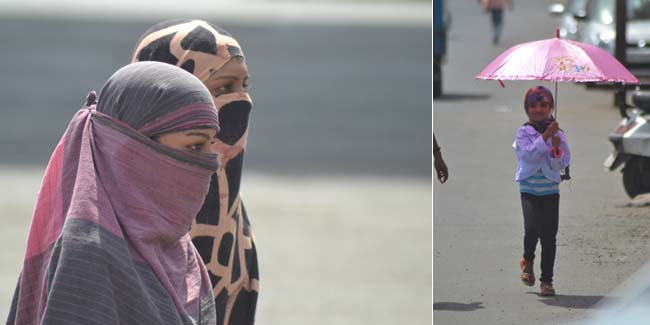 Nagpur News.
Even as the Nautapa – the nine hottest days of summer – is about to start, mercury set the summer scorching like never before in Nagpur. The roads wore deserted look and the entire afternoon activities, except the dead necessary ones, came to stand still in Nagpur on Wednesday when the temperature rose to 47.9 degree Celsius on Wednesday, probably for the first time in the known history of Nagpur.
On Tuesday, the temperature stood at a point less than Wednesday's scale i.e. at 47.8 degrees breaking the record of 60 years of summer temperature in the city.
Ahead of nautapa on Wednesday, the fire spewing sun escalated the temperature further to new high, adding to the summer woes of the citizens.
Experts have cautioned the citizens to stay indoors during afternoon and finish off the routine chores in the morning itself. Before stepping out, experts say, cover the face and ears with white cotton cloth to prevent heat stroke. They suggest avoiding stepping out in the sun unless too necessary.
According to the meteorological department, the minimum temperature on Wednesday was recorded at 33.7 degree while the maximum temperature remained at 47.8.