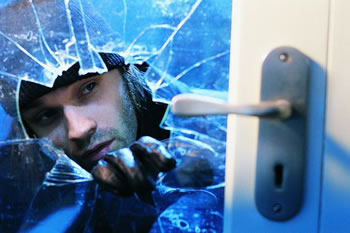 Nagpur News : In separate incidents, vigilant citizens of a society caught red-handed two thieves while they were trying to break into houses at Nandanwan and Kalamna area on Tuesday night.
In first incident, a 19-year-old Kanha Markande, a resident of Vijay Nagar, was nabbed while he trying to gain entry in Vijay Sahoo's residence at Vijay Nagar under the jurisdiction of Kalamna police station area.
Sahoo told police that due to the absence of street lights, there is too dark near his residence. Around midnight, some disturbances woke Sahoo and he was shocked to see some youth searching.
He shouted at him but Markande managed to give a slip. Leaving no stone upturned, Sahoo chased Markande and at the same time alerted his neighbours. At a dew distance, Sahoo and neighbours successfully nabbed Markande and handed him to patrolling police of Kalamna.
Police said that though they haven't found anything from Markande, he has confessed to them that he has entered with the intention of robbery.
At Nandanwan, taking advantage of electricity cut-off, three burglars had almost broken open a house. However, an alert contractor Rupraj Gauri helped police to nab at least one of them. Abdul Khan (35), a resident of Shivankar Nagar has many past burglary offences against him.
Around 11.45 pm, Gauri was having his dinner on the second floor of his Shesh Naga residence when he heard some thud sound. He bent down to check from the balcony and saw some youths standing outside while one of them was busy breaking the lock.
He immediately informed his friends sleeping inside the room and nabbed Khan, who was trying to flee with the laptop worth Rs 35,000. At the meantime, Khan's accomplices managed to escape.
PSI Bhimrao Patil told that they have recovered a laptop from Khan and are in search of other two.