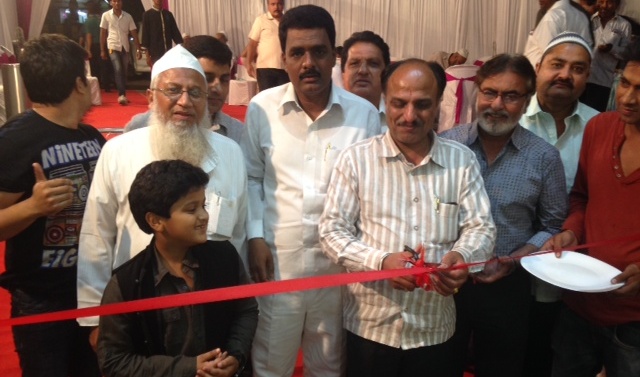 Nagpur Today.
The new branch of Hotel Al-Zam-Zam was inaugurated by Mayor of Nagpur Anil Sole with a lot of fan-fare. The Arabic meaning of Al-Zam-Zam means Holy Water found in Mecca.
The name derives its origin found both in the Holy Koran and The Bible. The story that goes is Abraham's baby son Ishmael and his mother Hagar were in the wilderness when the water they carried had exhausted. Both of them became dehydrated and Hagar, mother of Ishmael could not see her son dying. So she prayed to God. God heard her prayers and asked her to hit a stone with her foot and suddenly sweet water sprung out in the desert explained Tarekh Hafeez, the owner of the hotel.
Hotel Al-Zam-Zam is the place for foodies. A delight of connoisseurs of good food, which includes Mughlai, Chinese, Continental etc.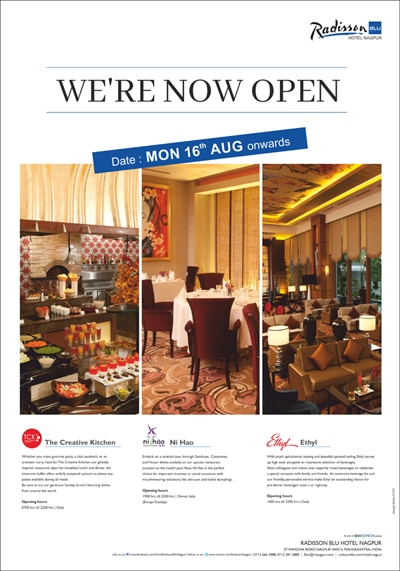 The hotel offers Hyderabadi Biryani only on Wednesdays, Fridays & Sundays.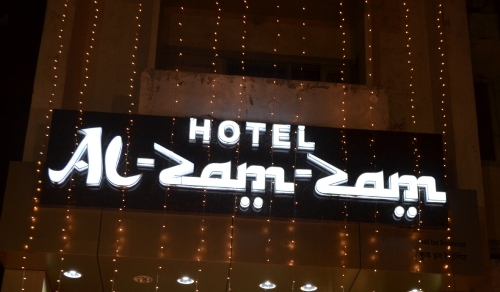 Other specialties include Tandoor items like Seekh Kebabs both vegetarian as well as Non-vegetarian.
House specialties at Al-Zam-Zam are Changezi and Darbari. Another house specialty, the King of all Mughlai dishes called the Murg Musallam which requires extensive and elaborate pre-cooking followed by the main cooking which again takes a lengthy procedure making it delicious and sumptuous affair.
Hotel Al-Zam-Zam has another innovative means of entertainment for their patrons. 94.3 MY FM goes live from the hotel. They have many innovative programmes lined up like Happy Evening which include general happy events of the city, latest updates on Bollywood etc. Games like Ved-Ka-Golmal (6to7pm) and Nagpur ki Nautanki are the other rib-tickling features.