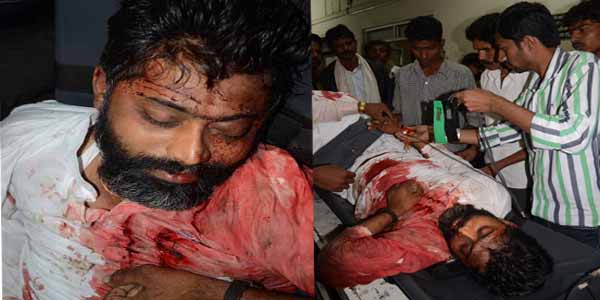 Nagpur News : Akola Shiv Sena Chief and Malkapur Grampanchayat Sarpanch, Siddheshwar Deshmukh was shot dead by two youths on bike in near Malkapur grampanchayat on Friday around 4.30 pm.
Local police inspector Shailesh Sapkal informed that Deshmukh was driving the bike with his two supporters riding pillion. He had just left the Grampanchaya office and was on his way to the village when two youths on a bike came close to them and fired three rounds by Desi Katta on Deshmukh's chest. The incident has led to tension and protest in Malkapur till late night.
Sapkal told that Deshmukh succumbed on the spot. He was declared brought dead at the rural hospital. Police suspect an internal rivalry among Grampanchayat members behind the attack.