George, Deepali, Siddhesh, Divya, Suryavanshi to be honoured
Nagpur News: The Sports Journalists' Association of Nagpur (SJAN) has a long history of honouring exceptional sports talent of the region. For more than a decade-and-half SJAN has been carrying forward the tradition of giving recognition to the outstanding feats achieved by the city players. This year GH Raisoni Group has joined hands with SJAN in this unique and noble endeavour.
It has always been our prerogative to select awardees from varied fields of sports. So this year we have footballer Alwyn George, kho-kho player Deepali Sabane, cricketer Siddhesh Neral and chess wonder-kid Divya Deshmukh being honoured with SJAN-Raisoni Achievers Awards.
Prof. Sharad Suryavanshi will also be honoured for his contribution in development of athletics in the region. Apart from it, Khaparkheda's Maharashtra Vidyalaya and PWS College will be honoured for sports promotion.
The Annual Awards function will be held on National Sports Day i.e. August 29 at Sai Sabhagruha, Shankar Nagar at 10 a.m.. Former India cricketer Venkatesh Prasad will be chief guest of the function.
The awardees and their achievements are as follows: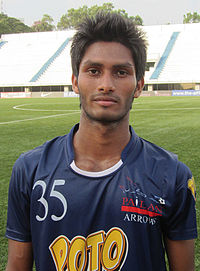 ALWYN GEORGE (Best Senior Sportsman):
Pundits of the game have hailed Alwyn George as the brightest young talent of Indian football. The 21-year-old plays as forward for Pailan Arrows in the I-League. He was a member of the Indian team for AFC U-22 Asian Cup qualifiers last year. Alwyn was adjudged the 'Best Youngest Football Player of the Country' by Players Football Association of India (PFAI). He will receive GH Raisoni Trophy for Best Senior Sportsman.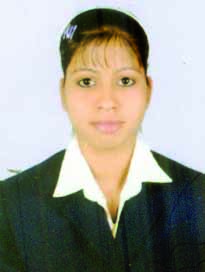 DEEPALI SABANE (Best Senior Sportswoman):
Talented Kho-Kho player Deepali Sabane was instrumental in winning gold medal for Nagpur University in Maharashtra State Inter-University Krida Mahotsava held in Nagpur this year. She had represented Nagpur University in All India and West Zone Inter-University Kho-Kho Tournaments. She will receive GH Raisoni Trophy for Best Senior Sportswoman.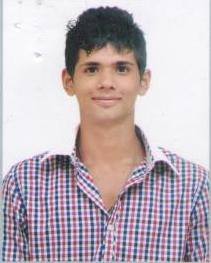 SIDDHESH NERAL (Best Junior Sportsman):
If Vidarbha qualified for Elite Group of Under-19 Cooch Behar Trophy after four years, it was mainly because of the exploits Siddhesh Neral. This 19-year-old right-arm seamer emerged the joint highest wicket-taker in the tournament. Neral took 36 wickets at an impressive average of 16.30. His strike rate was even more impressive—he took wicket at every 36 balls. He will be honoured with GH Raisoni Trophy for Best Junior Sportsman.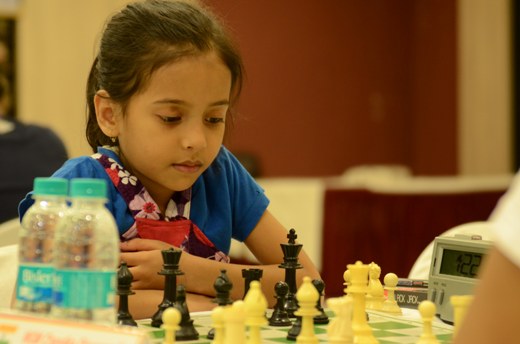 DIVYA DESHMUKH (Best Junior Sportswoman)
The wonder-kid of chess has left all in awe with her exploits on the 62-squares. At just seven, Divya has a CV most chess pros would die for. She has hit a purple zone in last few months. She made the city proud by becoming youngest Woman Fide Master last month by claiming the Asian Youth U-8 crown in Iran. She will receive Baidyanath Trophy for Best Junior Sportswoman.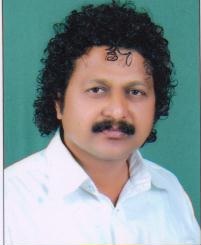 SHARAD SURYAVANSHI (Best Sports Organiser)
Prof. Sharad Suryavanshi is a well known personality in athletics. In his capacity of Secretary of Nagpur District Athletic Association he has played a key role in development of the sport in the region. An athlete of repute during his playing days, Suryavanshi has been successfully playing the role of sports organiser. He will be honoured with Meeradevi Dasture Trophy.
Khaparkheda's Maharashtra Vidyalaya will receive Centre Point School Trophy for doing exceptional work for promotion of sports. Similarly, PWS College will get KC Bajaj Memorial Trophy for their services to the football and other games.
ATALBAHADUR SINGH
SJAN has decided to add one more prominent personality to the list of its awardees. The contribution of Atalbahadur Singh in development of sports in the city is well known. The former mayor and current president of Nagpur District Football Association will conferred with Lifetime Achievement Award.