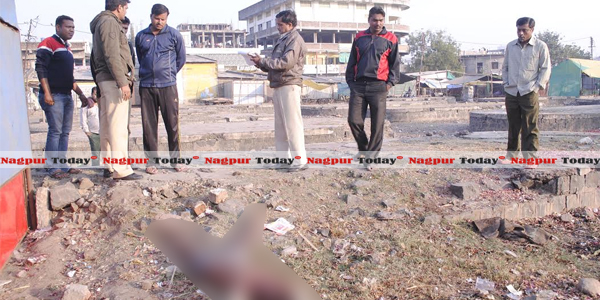 Nagpur News.
Yet another sensational murder rocked Kamaal Talkies square on Wednesday night. The deceased Amar aka Mukri Chhotelal Yadav, 30, resident of Lashkaribagh, Bhonslewadi was found brutally murdered with sharp edged weapons in Shanichara Bazaar near Kamaal Talkies square. Panchpaoli police have arrested two minor boys, said to be cousin brothers, in this connection. During interrogation both the minors admitted to have committed the crime. One of them is 17 years and another is 15 years old.
Reports confirmed that Amar is the real nephew of bereaved history sheeter Akku Yadav who was lynched by a group of women in the district court premises few years back. The sensational murder was flashed in the media across the nation. Like Akku, Amar too was involved in various criminal cases. He had the criminal records in various police stations including Zaripatka police station. However, sources said he had left the world of crime for past some time and was working as labourer at a nearby saw mill.
He was reportedly pinned down to death in the late night hours. On Thursday morning at 7.30 am when two traders came at Shanichara Bazaar to open their shops, they spotted the body which was later identified to be of Amar. Soon the news spread like a wildfire.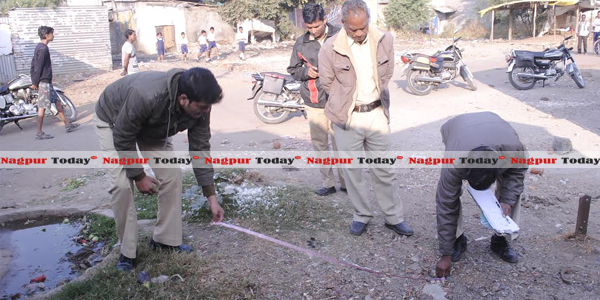 Upon reaching the spot Panchpaoli police found that Amar was attacked atleast 15 times with sharp edged weapons. He was inflicted wounds on his head, stomach, chest, thighs and one of his ears was badly slit. Police sources informed that Amar was dragged to some metres after murder. The assailants had also removed his clothes as his body was spotted in inner wear.
Polices sources informed that some years back MCOCA was imposed on Amar and he had many criminal records registered in various police stations including Zaripatka in Nagpur. He had later shunned the crime and switched to normal life.
Preliminary investigation revealed that the middle-aged grandmother of the arrested minors was being teased by Amar who often intimidate her. Tired of the harassment, she informed about this to both her grandsons. The duo then warned Amar but he continued to follow his whims. Fumed over his continued gesture, both the boys reportedly murdered Amar last night. Police have registered the case under 302 IPC. Police is looking for more leads in the case as it suspected involvement of some more people in the case.
Prakash Bele, PI, Panchpaoli police station is investigating the matter.