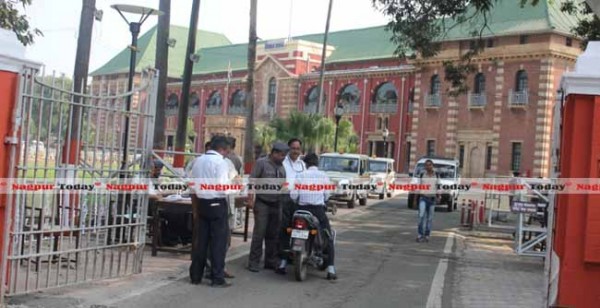 Nagpur News.
As the winter session of state assembly inches closer towards the city, there have been hypes from all corners right from preparation to rallies, security to scheduling special visits of leaders. And the astounding number of starred questions to be raised during the session is no exception. A colossal 10,238 questions have been starred to put up during the session which will last for only two weeks this time. Going by the gigantic figures, it seems impossible that all questions could be raised in the tightly enveloped time frame.
Sources informed that though officially the session is prescribed for two weeks but it will in fact work for only eight days. The first day would be completed within two hours. The next two days would likely witness uproar by Opposition on various contentious issues. And then, there are Saturdays and Sundays and adjournments.
Insiders questioned whether the Government would be able to justify the marked questions. It may be mentioned that the winter session of state legislature is held in Nagpur every year to keep a tab on Vidarbha centric questions. However the past experience shows there were more questions about rest of Maharashtra than what were put up for Vidarbha. The Vidarbha citizens expect crucial questions on the lines of Winter Session which is held for resolving series of problems faced by Vidarbha.
Analysts figured out that most of the questions that added to the astounding numbers lack public interest and is aimed at benefitting individual instead of people as a whole. MLAs often raise baseless queries in the both the Houses of Legislature and this takes away time for serious questions. The 10,238 starred questions are indicative of the similar state of affairs. "Can the Chief Minister really provide justice to such a whopping number of questions in 8 days?", one of the local politico questioned, when asked about the large number of questions.
"The entire exercise is nothing but a massive waste of people's money vis-à-vis printing expenses in lakhs. The citizens would not mind the expenses if the justice is meted out to them. However, there is neither justice nor any sort of relief. The MLAs go for publicity stunt by just pushing their questions for the sake of their names," laments a citizen.
However, another elderly man viewed not all the leaders are alike and it would be unfair to measure all with the same yard stick. "Some Vidarbha MLAs honestly raise questions on burning issues and the Government, too, takes serious note of the questions. The MLAs also consistently pursue the crucial issues and bring them to logical end," he said.
Given the results of elections in four states are round the corner, the leaders were reportedly in a hurry to wind up the Winter Session as soon as possible in order to prepare strategies for upcoming Lok Sabha elections, sources informed.