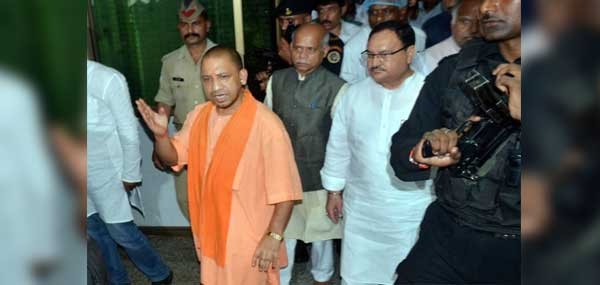 Uttar Pradesh chief minister Yogi Adityanath on Thursday insisted Mughal emperor Akbar was not great and that only 16th century Mewar king Maharana Pratap was.
He praised Prataps persistence in winning back his forts after years of fight in the Aravalli hills and his refusal to accept Akbar as king. Adityanath said the Mewar ruler did not accept the Mughal emperor asking as he was a Turk who could not be trusted.
Adityanath maintained Pratap remained relevant even after 500 years of his death while addressing an RSS gathering to mark the Mewar kings birth celebrations. A special edition of RSS magazine Avadh Prahri was also released on the occasion.
He referred to the 1576 Haldighati battle and said it was unimportant who won or lost. It is important that Maharana Pratap fought it for several years in the hills of Aravalli with his self-respect and ultimately won back his forts. He said Pratap set an example of bravery as the fight was not for a day but went on for years.
Maharana Pratap proved it was not Akbar who was great but only Maharana Pratap was great by ultimately winning back his forts.