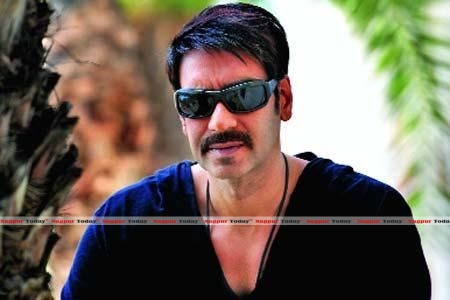 Viewers have seen the tantrums of participants along with antics of various hosts across different seasons of nasty reality show Bigg Boss. This time it's going to be little different, thanks to its choice of host in the next season. Yes it's confirmed now. Ajay Devgn will play host to Bigg Boss season 8. Earlier it was Ranbir Kapoor and then Ranveer Singh whose names surfaced for leading the pack. Now the latest buzz is that actor Ajay Devgn, who is a close friend of Salman Khan, has been roped in to play the host of the show.
The makers of 'Bigg Boss' have to take up the decision as Salman Khan, who hosted most of the previous shows of 'Bigg Boss', has denied hosting the next season of the reality show.
Salman took the decision after he got annoyed with the response he received from social networking sites where many people criticised the 'Dabangg' star for being unfair, partial and for showing favoritism towards a few celebrity participants in the house.
Now, the makers of India's most controversial reality show are planning to rope in Ajay Devgnto host the next season of Bigg Boss.
When asked whether he would accept if given the opportunity to host the show, Ajay said, "I really don't know. I cannot comment on that – may be I will or may be not. I am not sure."
"Salman does it so well… he is watchable. I don't know if I can pull it off like Salman. I have not seen all the episodes, but a little bit here and there," Ajay said.
Ajay Devgn's sister-in-law Tanishaa was one of the contestants in 'Bigg Boss 7' and Salman was accused of being partial to Tanishaa, which had led to quite a controversy on social networking sites.