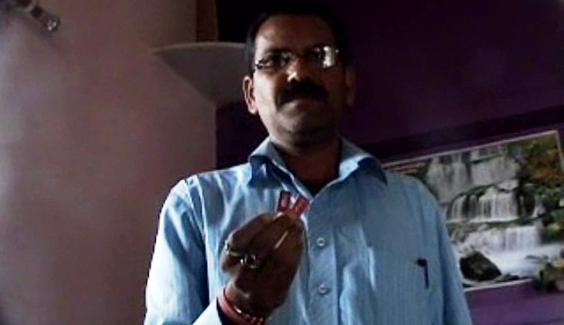 Nagpur News.
In yet another bizarre act of luring customers into honey trap of low call rates, a proposal to convert pre paid connection into post paid cost a man dearly in Nagpur. He received the bill without having his connection activated. The bill reads out rental for full four months. Rajesh Mogre of Padmavati Nagar had never expected this from a company to the likes of Airtel – considered as top notch mobile service provider around the country.
It all started when Mogre received a call from one of the agents from Airtel offering lower call rates if he converts pre paid connection into post paid. Carried away with the offer, Mogre agreed to the company's proposal. However, he has been waiting for his connection to be activated for over four months. But the agent never turned up again. Instead, he received a bill of Rs 2000 as rental for the connection he opted for but yet to be activated. Moreover, even his old number got deactivated in the mean time. He first received the bill of Rs 650. When he moved to complain at company's office in Dharampeth, he was told that there would be no waiver rather he had to pay up the piling bill of Rs 2000.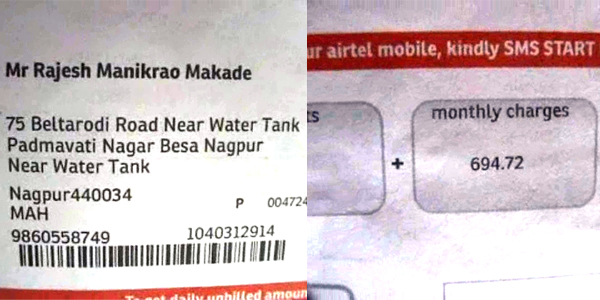 Anguished Mogre then reached Hudkeshwar police station to lodge the complaint against the company's dubious gesture. The police directed him to approach cyber crime cell which further refused to accept complaint unless they receive any communication from the concerned police station.
When Nagpur Today contacted the company's manager, he blamed it on agent who no longer works with them. Fearing any misuse of the sim card which was not handed over to him, Rajesh has been frequenting at the company's offices. The practice of luring customers into lucrative schemes is being adopted by many mobile service providers these days. The quantum of such complaints has been on the rise, thus diminishing customer's faith in the so called beneficial offers.