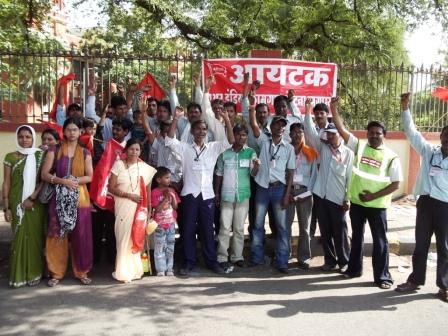 Nagpur News: Supported by the All India Trade Union Congress, employees of Air India along with their families, gathered outside the city office of Air India today in protest against the untoward sacking of two employees. Rajendra Lichde and Raj Mangal Meshram were sacked two days ago, creating outrage among employees.
All twenty four of the protesting employees have been with Air India for at least twenty years. None of the employees have got a break from work in the past five years. Yet, the management announced 180 working days instead of the usual 360 working days in a year, with no prior warning. The employees' salaries are to be slashed accordingly.
The decision was taken an announced in an unofficial manner, with no respect for protocol. When some employees approached the management with the issue, they were ignored.
The employees have decided to continue their protest till the management lends an ear to their demands and the sacked employees are given back their jobs.