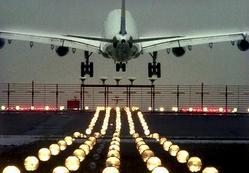 Nagpur Today News: It is mad rush everywhere in Nagpur, thanks to the peak festival season which is regarded as an ideal time for almost everything, be it buying, selling or even traveling. Trains are over booked, buses are jam packed and the air fares are increased beyond limits. At a time when most of the airliners are struggling to set its fading business figures in the rising mode, the sudden spurt in the air fares seems to have further marred its efforts. Cashing on the bumper booking season, the airliners traditionally hike the fares around this period of every year. But this year, the fares are costing dearer as compared to the hike that was imposed last year. The rocketing air fares have pushed the travelers to either postpone their visit or opt for the train. However, those needing to travel on urgent basis have to helplessly shell out the huge sum from their pockets.
The economy class air tickets from Nagpur to destinations like Mumbai, Bhopal, Ahmedabad and Delhi were sold at exorbitant prices on Monday. Following the remarkable number of growing passengers, the airliners are out to make the most of this opportunity, it seems.
The domestic air fares has seen upto 150 percent hike as compared to the net fare around the same period last year. On Monday, the economy class domestic air tickets prices from Nagpur to Mumbai stood between Rs 4399 to Rs 4536 on different flights. The tickets for diverted flights from Nagpur to Mumbai were priced at whopping Rs 14,456 inclusive of all taxes. However this price excludes Rs 119 to Rs 129 as insurance charge which is optional. These flights take its routes to Mumbai via cities like Bhopal and Ahmdebad.
Interestingly, some of the travel service providers are also levying an optional charge of  Rs 5 as Being Human contribution. It may be mentioned here that Being Human is an NGO being run by Bollywood superstar Salman Khan.
On the other hand, all inclusive air fare for Nagpur to New Delhi were trending between Rs 6518 to Rs 7810 while the diverted flights charged upto Rs 10,591. Similarly, passengers in the flights from Nagpur to Bangalore had to pay all inclusive fare from Rs 6,079 to Rs 7,035 while those taking diverted flights ended up paying the whopping fare of Rs 12,742.
Surprisingly, some of the return tickets were priced so heavily that equals the return air fare between Mumbai and Dubai or Mumbai and Bangkok. The air passengers from centres like Nagpur, Indore, Bhopal and Raipur reportedly witnessed much higher prices against their journeys.
Shailesh Saxena, a travel agent at a city based travel company informed that the enormous price hike has only credited to the heavy collection for the festive season. However, the vacation bookings have taken a major beating following the fare hike. "The mass appeal to the domestic air travel seems to be fading this season", he added.
Tribhuvan Pandey, a passenger at Nagpur airport had to make it in the eleventh hour as his train ticket could not be confirmed on time. He said, "I had no option but to buy this expensive ticket to Bhopal as I have to fulfill Diwali commitments with my family."
The travel market in Nagpur is expected to shrink further owing to the recent rise in the air fare. Sources also said that the price hike was done only to cash the festive rush and had nothing to do with the air traffic fuel (ATF) prices. One of the airliner managers clarifies this by saying that flyers have to pay such high fares only if they go in for last minute bookings. If the passengers books in advance, the fares are not that steep, even for a festival weekend like Diwali. Most full fare airlines offer lower fares if one books seven, 15, 21 and 30 days in advance.