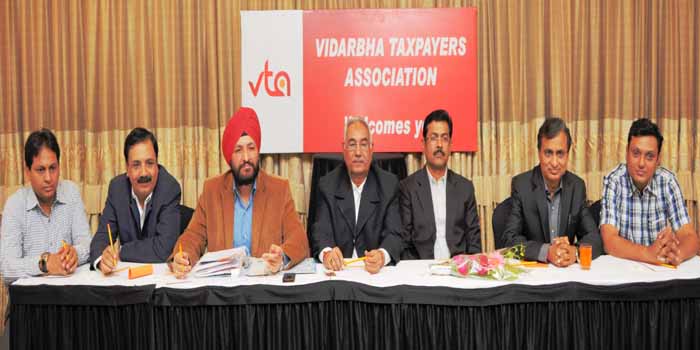 Nagpur News : With a strong belief that we, the citizens of this country are its true owners by virtue of being taxpayers, a consortium of taxpayers had formed Vidarbha Taxpayers Association (VTA) in December 2011, with aim to protect and safeguard the common man's right as a taxpayer. VTA's first Annual General Meeting (AGM) was held at Hotel Tuli Imperial recently.
J. P. Sharma, president of VTA enlightened the members on the activities carried by the association on various issues. He said VTA had successfully raised various issues before respective ministries & departments of Central & State Government, including Reserve Bank of India, Food Safety & Standards Authority of India, Competition Commission of India, Nagpur Municipal Corporation, Nagpur Improvement Trust and others.
Sharma said VTA had sent pre budget memorandum to Central & State Government, including suggestions & objections on Food Security Bill, demanded money stashed in foreign banks to be brought back, implementation of GST & DTC at the earliest, demanded social security & accountability on Government officials, demand relief in stamp duty, sent suggestions in Maharashtra Housing Bill, demanded tax incentive packages for Gadchiroli to curb Naxalism, withdrawal of digital signature procedure in filing of income tax return electronically, held meeting with Mohanty – CEO, FSSAI on Food Safety and Standards Act at New Delhi, demanded arms license from Police Commissioner for traders for self defense, demanded amendment in LPG Control Order, deletion of No Shopping Frontage Regulation and vehemently objected replacement of octroi by Local Body Tax (LBT).
Tejinder Singh Renu, secretary of VTA while conducting the meeting informed members about VTA's intervention and constant follow up in construction of 'Ram Jhula' and formation of 'rules' for citizens charter. He also informed that VTA had also challenged 'Food Act' and levy of 24% interest on property tax by NMC in High Court by filing Public Interest Litigation (PIL). He also informed that VTA had played active role in bring Indo-Canadian Research Centre at Nagpur which is proposed to be launched in February 2013.
Ramkishan Ojha, vice president of VTA in his address to the members said that Government departments and VTA should hold awareness events and should also make efforts to add more strength to the association by taking membership drive. Executive Body member Sanjay K. Agrawal made members aware of LBT.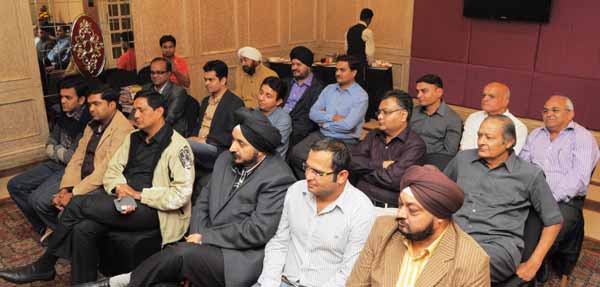 Other prominently present in AGM were Vice President – Shrawan Kumar Malu, Treasurer – Pawan K. Chopra, Joint Secretaries – Hemant Trivedi and Pravin M. Agrawal, Mohan Agrawal (Mehadia), Amarjeet Singh Chawla, Rajesh Kanoongo, Ashwin Agrawal, Rohit Agrawal, Yogendra Mohan Singh, Saqib Parekh, Rohit Kanoongo, Surendra Jaiswal, Pratap Dewani, Indrachand Purohit, Rahul Agrawal, Vicky Osan, Goldie Tuli, Ankush Dewani, Amit Agrawal and others.