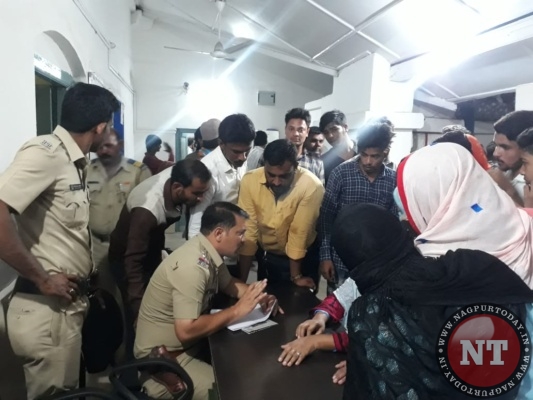 NAGPUR: Tension prevailed in Old Kamptee Thana premises on Tuesday night when a mob of around 300 people from the minority community assembled there to protest against regular torture and humiliation by police. The situation remained tense till late night as the agitators were raising slogans.
People from the minority community started assembling at Old Kamptee Thana at 9.30 pm on Tuesday. They alleged that the Charlie and DB Squad of Old Kamptee Thana barge into their houses any time in the name of conducting search. On Tuesday also, some drunk policemen entered few houses in the area. They were not accompanied by women constables. The agitators alleged that the torture by these policemen had become a regular feature.
The agitators raised slogans against the police department. New Kamptee SHO Bapu Dhere had summoned additional police force to the police station looking at the tense situation.