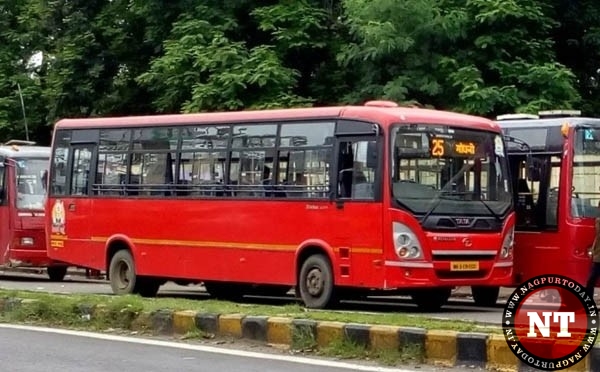 NAGPUR: The Aapli Bus service resumed from Tuesday evening and it will be regularized from Wednesday. The operators of Aapli Bus had halted the buses since Saturday demanding payment of pending dues. The Nagpur Municipal Corporation (NMC) and the bus operators reportedly agreed upon a deal on Tuesday.
The administration was trying to end the strike since the buses were kept off the road by the operators. On Tuesday, NMC's transport committee chairman Bunty Kukade called all the bus operators for discussion. Ruling party chief in NMC Sandip Joshi, Deputy Commissioner and Chief Auditor Nitin Kapadnis were also present in the meeting. They discussed with the bus operators on their demands.
The NMC decided that the bus operators would be made immediate payments of Rs 2 Crore each and remaining dues would be paid in installments. Looking at the inconvenience caused to common public, the bus operators too agreed on this and decided to restart bus services from Tuesday night.
Transportation manager Shivaji Jagtap, administrative officer Ravindra Page, labour officer Arun Pipurde, auditor Vijay Bharadwaj were also present in the meeting.