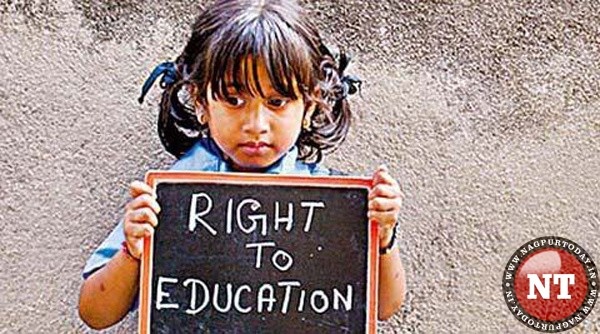 Nagpur: There seems to be no end to the worries of parents, who have applied for admissions of their wards under the Right to Education (RTE). Despite submitting a memorandum to the Secretary to Education Ministry and also to Education Co-Director, no step was taken to solve the problems of these parents.
Chairman of RTE Action Committee Mohd Shahid Sharif has expressed concern over the current state of affairs. He said that they would now take the matter to Education Minister Vinod Tawde during the State Assembly's monsoon session starting from Wednesday in Nagpur.
Many parents had complained that school administration were compelling to shell out money in the name of re-admission of their children. Parents of the kids, who were given admissions to nursery under the RTE last year, were allegedly being compelled to deposit money in the name of re-admission of the kids in the same school, Sharif informed.
Many parents suffered other problems due to technical goof-ups by the department like allotting the schools, which doesn't even exist. Some of the allotted schools were already sealed for different reasons, Sharif informed. Moreover, students residing in 16 km range were given admissions while those living in three km radius were not admitted to schools, Sharif stated and said they would meet Tawde to resolve all these problems.