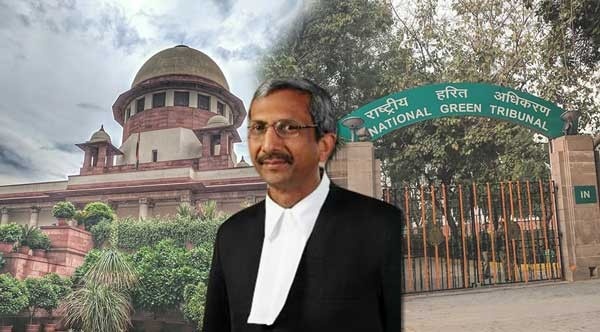 Justice Adarsh Kumar Goel, who retired from the Supreme Court today, has been appointed the chairperson of the National Green Tribunal (NGT).
He has been appointed to the post for five years, according to an order issued by the personnel ministry.
Justice Goel was appointed Supreme Court judge in July 2014.
The post of NGT chairperson was lying vacant for more than 6 months since the retirement of Justice Swatanter Kumar on December 20 last year.
After Justice Kumar's retirement, Justice Umesh Dattatraya Salvi was made the acting chairperson of the NGT. He retired on February 13.
Following this, Justice Jawad Rahim was appointed the acting chairperson.
At present, there is only functional court at the Principal bench in the national capital comprising Justice Rahim, Justice R S Rathore and S S Garbyal.
Various important matters relating to the environment such as air pollution, Ganga and Yamuna rejuvenation, Vaishno Devi, challenge to various redevelopments projects in Delhi, Volkswagen emission fiasco and others are pending before the tribunal.
The NGT's functioning has been hit by vacancies as the apex environment watchdog is left with less than one-third of its sanctioned strength of 20 officials.
The NGT was established on October 18, 2010, under the National Green Tribunal Act for effective and expeditious disposal of cases relating to environmental protection and conservation of forests and other natural resources.
The tribunal's principal bench is located in New Delhi while its zonal benches are in Bhopal, Pune, Kolkata and Chennai and its circuit benches are in Shimla, Shillong, Jodhpur and Kochi.