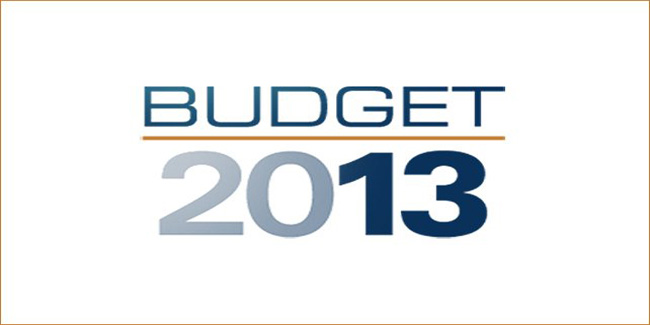 Nagpur News : After the Railway Budget-2013 being presented by Railway Minister Pawan Bansal, all eyes have turned to Finance Minister P Chidambaram for the Union Budget 2013. People have mixed expectations from the forthcoming Union Budget. Nagpur Today spoke to a vast variety of people and made an attempt to know their expectations from the Budget.
Shriniwas Viyanwar, MD, Viyanwar Group of Hotels said that the slab of tax free income has not moved in line with the real inflation. Government should raise the exemption limit of income tax to at least Rs 3 lakh in order to meet the ever increasing pressure of inflation. He said that this exemption limit should be Rs 3.50 lakh for women. This will provide of purchasing power to people.
Pradeep Pali, Director, Garjana Group of Hotels put forwards his views and said that income of people is not in accordance with the ever increasing inflation. A salaried class person finds it difficult to cope with the ever increasing needs of the family. Thus, common people and home-makers will expect a 'no price rise' in household commodities in the Union Budget 2013.
Social activist Firoz Ansari was of the view that this Union Budget 2013 eye soothing but Finance Minister should concentrate on basic priorities of improvement in Education, Health and Agriculture sectors. Small scale industries should be focused, for, India's future lies in the development of these small scale industries. The Finance Minister should also concentrate on job opportunities for youths.
Ashok Zinghare, a farmer by profession, said that the Finance Minister should prepare the budget keeping in mind the needs of common man and not the forthcoming Lok Sabha elections. Infaltions has taken many lives and its continuing to do so, so thrust should be given on to bring down the prices of basic requirements.
Wardhraj Pillai, Labour Contractor, said that prices of basic commodities should be brought down in this Union Budget while prices of high tech commodities used mostly by rich people should be increased. Also, the exemption limit of income tax should be increased.
Government Contractor Mohd Gosuddin shared his views with Nagpur Today and said, Government should prepare budget on the priorities and needs of common man and not on the basis of bookish knowledge which has no relevance with reality. Prices of basic commodities should not be increased while prices of non-priority basis commodities should be increased.
Civil Contractor Gaurishankar Singh, said, "We expect that in this Union Budget, Finance Minister not only brings down the prices of essential commodities but also suggests avenues for new opportunities to earn money and help in the betterment of common people."