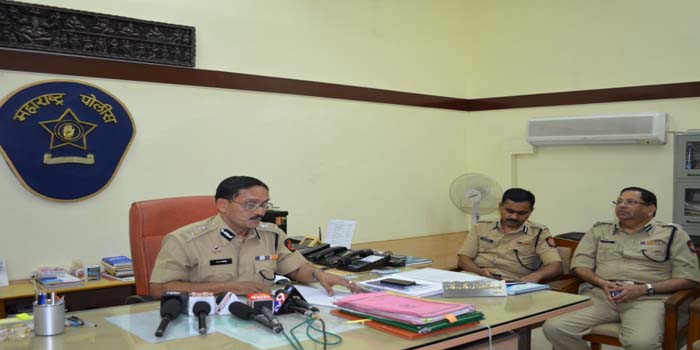 Nagpur News : Two notorious criminals- Shaikhu alias Gulnawaz Khan, 25, and Shivprasad Baijankiwar alias Shiv, 22, have been arrested for their alleged involvement in BJYM Vice President, Hemant Dieywar's murder who was shot to dead at Shankar Nagar square on Sunday night.
Though City police chief K K Pathak kept mum over the reason behind the murder, a gangwar is suspected behind his murder.
Pathak, in a press conference at CP office in Civil Lines, claimed that the murderers were arrested from Jagande square. However, police sources informed that both the accused have surrendered.
"Investigation is till underway. It's only after thorough interrogation, the reason behind the murder will be known," said Pathak.
However, police sources informed that there was an indirect involvement of Diyewar in the gang war going between Shaiku and coal mafia Haji Sarwar that led to his murder.
Sources told that there is a rivalry going between Shaikh and Haji over coal transportation at Ghugus mining area in Chandrapur. It has been learnt that Diyewar was linked with a MCOCA accused.
According to the police sources, Shaikhu had shot a round on Haji in March last year. However, Haji escaped with injuries while Shaiku was arrested for his attempt to murder. Shaiku was on bail when he murder Diyewar.
Police sources said that Shaiku suspected that Diyewar would inform Haji about his gang's plan. It was learnt that Shaiku had even threatened Diyewar of dire consequences.