Nagpur News: The Confederation of All India Traders (CAIT) has strongly objected to any move of the Union government to allow FDI in retail in e-commerce.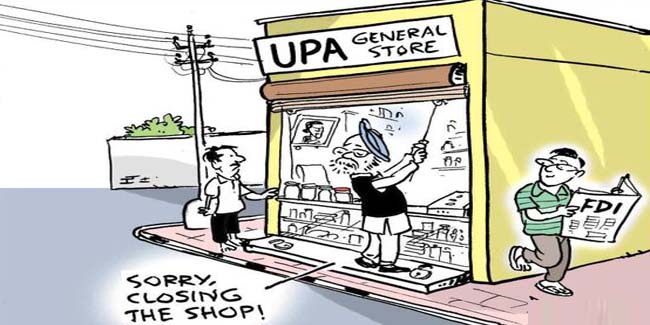 "It is nothing but a back door entry to global retailers, which will facilitate them to side step restrictions in multi brand retail since e-commerce has no geographical restrictions," said the national president of CAIT B C Bhartia.
"As per media reports, the DIPP Department of Ministry of Commerce is preparing a note for allowing FDI in e-commerce and the CAIT along with more than 20 thousand Trade Associations, Federations and Chamber of Commerce across the country will strongly oppose any such proposal," he added.
"We have failed to understand, why, so far, the Union ministry of commerce has never thought of preparing any proposal to strengthen the domestic trade which is second largest employment generating sector in the country. The Central government is paving the ways for global retailers to capture Indian retial market," said Bhartia.
FDI in retail in e-commerce will not only circumvent the rules prescribed for FDI in retail but will also hamper the trade and commerce conducted by not only the traders butalso by the MSME sector. It will also distort the taxation system since the e-tailers will be registered with taxation department in one state but will be entitled to trade across the Country without seeking registration with tax authorities in other states and will be free to deliver material in another state with paying the local tax of the concerned state whereas on the other hand the traders or the MSMEs need to obtain separate registration in each state if they conduct business activities in more than one state-said both trade leaders.
There are about more than 5 crore business enterprises in retail trade of India which is contributing about 15% to National GDP with an annual growth of 15% with an annual turnover of more than Rs. 20 lakh crores of rupees and more than 22 crores of people are dependent upon retail trade for their livelihood where as on the other hand the MSME sector in India currently contributes around 9 per cent of GDP, accounts for around 36 per cent of the total value of exports and provides employment to over 8 crore persons through more than 3.6 crore enterprises. Also the sector has been growing consistently above 10 per cent for the last five years.
The FDI in e-commerce will greatly hamper the existing retail trade and MSME sector and will wreck the already dilapidated economic condition of the Country and as such the trading community will oppose any move of the Government to allow FDI in retail in e-commerce.