A month after the state was struck by a devastating flood, Kerala bounces back with a bang and showcases its new initiatives at a partnership meet held in Nagpur.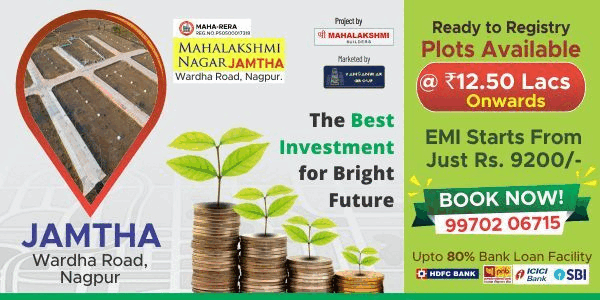 Thiruvananthapuram: After a long and devastating spell of flood and relentless rain, Kerala has reconciled only to emerge stronger and better. In the last few days, the state played a proud host to over 1500 buyers from across 73 countries in one of the most successful editions of the Kerala Travel Mart, India's largest & most anticipated buyer-seller meet organised jointly by tourism stakeholders and the Department of Tourism, Kerala. Although the thriving tourism industry was left in a state of chaos, all it took was a couple of weeks for the road connections to be fixed, airports to get functional and for the state to extend both its hands wide and welcome travellers and guests from across the globe. Most of the state's new initiatives and revamped array of tourism products were showcased at Nagpur on 03rd October, 2018.
"KTM's success reassures that Kerala is back on her feet and that tourism in Kerala has bounced back into business with a renewed vigour. I believe that this reflects on the industry's hardiness, to be able to overcome so quickly a disaster of such a mammoth dimension. The most important task at hand now is to put it out in the world that we are back on track and ready to receive tourists from around the world," said Shri. Kadakampally Surendran, Hon'ble Minister for Tourism, Kerala.
A 'Tourism Readiness Survey' conducted by the government with a detailed district-wise and destination-wise analysis of places, revealed that barring a handful few resorts, the tourism industry has reconciled. To add, the season's first chartered flight carrying 60 tourists from Australia arrived in Kochi on September 15. And apart from the Kerala Travel Mart (KTM), events such as the Kochi Muziris Biennale and various trade fairs that showcase the entire spectrum of the state's tourism industry to the world would be conducted as scheduled.
"As part of refreshing the brand and erasing the sorry flood struck images of God's Own Country, several new and interesting products have been introduced in the last two months like the Jatayu Earth Centre, for instance, which is a unique eco- friendly adventure world spread across 65acres. Keeping in mind the Tourism Readiness Report, we have drawn up time-bound action plans to reassure the world that we are up and running. We also intend to organise several FAM tours for travel writers, journalists, meeting planners and travel agents, besides launching a new brand campaign to promote Kerala globally." said Smt. Rani George, IAS, Secretary (Tourism), Govt of Kerala.
New products and experiences tailor-made for the domestic traveller
Brand new Tourism Policy
With a newly founded Responsible Tourism Mission and Kumarakom bagging the prestigious Responsible Tourism award at the London World Travel Mart it is no wonder that the New Tourism Policy focuses in depth at sustainable tourism initiatives. Environment-friendly, responsible tourism is the cornerstone of this policy. A green farm policy will also be implemented to develop farm tourism, focusing on plantations and agricultural farms. Special focus has been given to artisans, traditional craftsmen and to bring up many small-scale museums based on agriculture, traditional occupations, art forms etc.
A Once-in-12-years spectacle
For those who seek an adrenalin rush, the timing couldn't be more perfect to explore the rolling hills of Munnar. Trek, cycle, bike and explore the purple hues of Neelakurinji, a rare flower which blooms only once every 12 years.
One-of-its-kind Boat Race League
The Champions Boat League was perhaps the most anticipated event of this year which was slated to begin on August 11th at the Punnamada Lake in Alappuzha. The government is now contemplating organizing the Champions Boat League later this year as a subtle reminder that Kerala's waters continue to be safe for adventurous activities. With an aim to increase the prominence of the snake boat races, this endeavour is sure to evolve into an exciting, world-class tourism product.
World's biggest bird sculpture
Another example of sustainable and eco-friendly tourism, the Jatayu Earth Centre was inaugurated earlier last month and is spread across 65 acres. The giant statue of Jatayu is 200 feet long, 150 feet wide and 70 feet in height, making it the largest functional bird sculpture in the world. The destination is easily accessible as it is right at the epic centre of the south Kerala tourist spots.
India's first Biodiversity Museum
In the last few months, the state has produced several environmentally engaging and eco-friendly ventures to take pride in. India's first biodiversity museum is tucked away on the outskirts of Thiruvananthapuram. This museum, that was once a boathouse, is now home to the state's first-ever Science on Sphere (SOS) system.
Gateway to Malabar
Malabar, the land spooned by seas and shielded by the Western Ghats is home to the piquant Moplah cuisine. With the upcoming Greenfield airport at Kannur, Kerala Tourism hopes to establish Malabar, which shares boundaries with Coorg, Coimbatore and Mysore, as the new tourism gateway to Kerala.
A walk down the memory lane
For art aficionados, this year-end would bring another edition of the immensely popular Kochi Muziris Biennale. The state endorses the dreamy lanes of Fort Kochi and a pilgrimage to this biennial which has changed the landscape of contemporary Indian art today and has helped make Kochi, the art capital of India. The Kochi Muziris Biennale will commence from December 12th, 2018 and will run till March, 2019.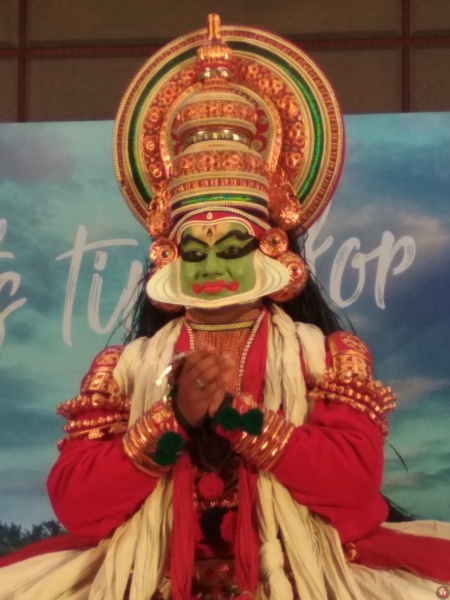 Voyage through historic ties
For history buffs looking to transport themselves to another era, there is the Muziris Heritage Project. The remains of a once thriving port frequented by Arabs, Romans, Egyptians as early as the first century BC is today preserved across 25 museums as the largest heritage conservation project in India. Another offering in the historical space is the Spice Route Project that rekindled the 2000-year old ancient sea links and shared cultural and culinary legacies with 30 countries.
"Travellers come in search of an enriching experience and it is via festivals, museums, exhibitions and such that we can help them gain a complete Kerala experience. This year, we have the Kochi Muziris Biennale, lined up for the second half of the year, which will once again turn the spotlight of the international art world onto Kerala. In July this year, we organised a music festival, called the Nishagandhi Monsoon Music Festival that celebrated the monsoon. Innovative steps like these would be taken to create similar platforms that gain international attention. We are also in the midst of planning a host of global literary festivals and music festivals which will be organised with the association of public organizations" Smt. Rani George added.
2017 was a landmark year for Kerala Tourism, in terms of domestic footfalls, which increased to 146,73,520, translating into an 11.39% Year on year growth.
Apart from repeatedly being lauded by magazines like Conde Nast Traveller (Best Leisure Destination), Nat Geo Traveller, Kerala was recently chosen by Lonely Planet Magazine India as the Best Destination for Families (India) 2018. Kerala Tourism also won 4 Awards for the year 2016 – 17 at the National Tourism Awards held on 27th September, 2018 at New Delhi.
To reach out to the domestic market, a string of Partnership Meets were organized in Bhubaneswar, Vijayawada, Ahmedabad, Vadodara, Surat, Lucknow and Indore from July till September, 2018. Similar Partnership Meets will be held in Pune, & Mumbai in the coming week.
A combination of a cultural feast of Kerala's traditional art forms and its attractive tourism products, these Partnership Meets provide opportunities for the tourism Trade in the respective cities to interact with over 40 tourism industry players from Kerala. The Partnership Meet also showcases the presentation of a short 30 minute cultural program, a visual storytelling that showcases the various art forms of Kerala, to unveil the village life and folklore of God's Own Country.
Further details can be found on the Kerala Tourism website www.keralatourism.org or please write to contact@keralatourismmarketing.org